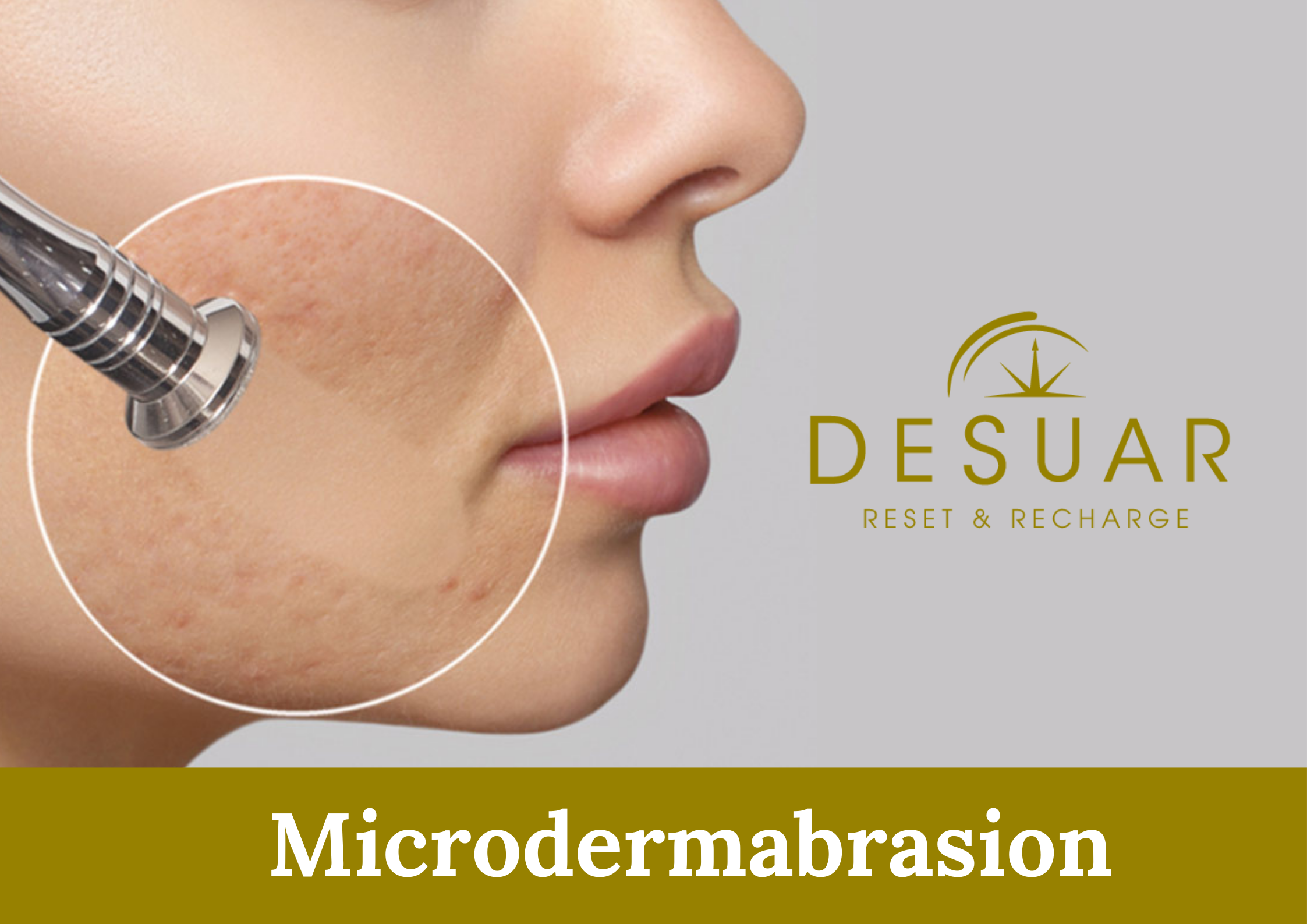 Why is Microdermabrasion so popular?
Photo courtesy of Google
Known to be the most popular skin clinic and beauty salon staples, those that spent some time in the aesthetic skin care industry will agree that microdermabrasion is really a facial superstar.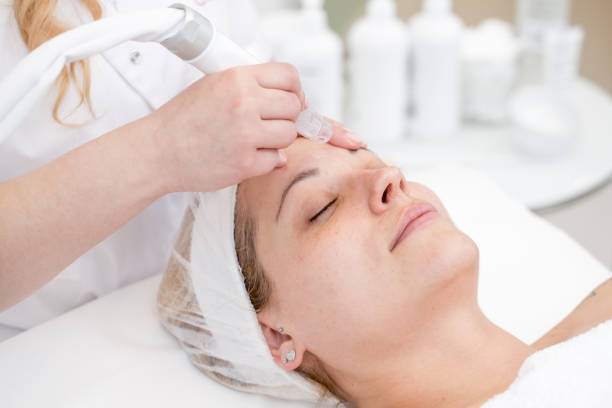 This treatment has always been a popular treatment on the high street since it gained some traction in the 1990s, and has remained as popular as ever. Various different dermabrasion treatments have appeared over the course of time. As far back as 1500BC Egyptian physicians would use a type of sandpaper to abrase the top layer of the skin to remove scars.
Essentially, there are two main components of microdermabrasion: peeling and cleansing. The abrasive material painlessly buffs away dead skin cells and encourages healthier skin to grow in its place. The suction helps to remove dirt and debris from the surface of the skin and within the pores. You don't need to do much to prepare for microdermabrasion, but your dermatologist can help you determine whether the process is right for you and offer advice on preparation. If you scar easily or are prone to cold sores, microdermabrasion might not be for you. Depending on your needs, a session can last anywhere from ten minutes to over an hour. Your skin might look red or flaky following a microdermabrasion session, but thankfully that doesn't last more than a few days in the most extreme cases. Results are visible not long after a session, as your skin is very quick to repair and grow following an abrasive treatment.
The Microdermabrasion Machine
The first microdermabrasion machine was invented in Italy in 1985 by two Doctors, Mattioli and Brutto. These rose to popularity through the 1990s and became commonplace in skin clinics throughout the early 2000s.
These microdermabrasion machines collected the abraded skin and siphoned it into a container instead of it be aerosolized, which could cause infection to the practitioner.
The machine have become very easily accessible for both professionals and those wishing to treat themselves at home. The professional microdermabrasion machines are also more affordable than other more advanced treatments such as radio frequency and photo rejuvenation. These often means it's a go to first machine to buy for skin businesses.
The rise in the availability of home care machines does come with some potential problems, however.
There are currently no manufacturing performance standards that have been set for microdermabrasion machines. The FDA has classified that microdermabrasion machines are a class 1 medical device. This means machines don't need clinical efficiency to be sold.
Benefits of Microdermabrasion
The reason for the popularity of microdermabrasion is that it is a feel-good treatment. It helps improve many skin problem areas with minimal downtime and works on all skin types and skin colors. You can feel it doing something, you can see the exfoliated skin, your skin appears smoother and brighter. It is most often performed on the face but can be performed on upper thighs, buttocks, abdomen and hips. Prior to treatment, a consultation should be done with a dermatologist to go over your skin type and how the procedure will work. As you prepare for treatment after the consult, avoid sunburns, do not wax or shave the treatment area, and on the day of treatment, make sure all makeup is removed. Once you are prepared, treatment can begin.
1. TREATS THE SIGNS OF AGING
Microdermabrasion is an excellent treatment for wrinkles, fine lines and other signs of aging. It allows more collagen and hyaluronic acid to be produced. In turn, skin following a microdermabrasion session is smoother and healthier. Another common change that aging skin undergoes is the appearance of discolored patches of skin or age spots. Microdermabrasion can help to treat these and even out skin tone by eliminating the melanocytes responsible for the darker tones. Your self-esteem might see a significant boost following a microdermabrasion treatment.
2. TREATS ACNE
Microdermabrasion is effective at treating facial and body acne in the short term, drastically reducing the severity and duration of a breakout. The main cause of acne is excess levels of sebum, or oil in the skin. Microdermabrasion cleanses existing oil and inhibits future overproduction by removing the layer of skin most responsible for producing oil. In a much cleaner, less oily environment, new skin is much healthier and less prone to acne.
3. IT IS SAFE
Microdermabrasion is a non-invasive, superficial peeling therapy. It acts as a manual and chemical exfoliant. During the procedure, a technician uses a minimally abrasive instrument to remove dead skin cells and promote growth of fresh skin cells. Microdermabrasion has been FDA-approved since 1996 and is widely practiced by cosmetic dermatologists and aestheticians.
4. RESULTS ARE QUICK AND LONG LASTING
If dull, tired-looking skin is plaguing you, a microdermabrasion treatment might be just what you're looking for. The procedure brightens skin within a few hours to a few days post-treatment. You can typically expect to see results from just one treatment, though you might opt for ongoing sessions to keep skin looking refreshed and revived. While not guaranteed, results can often last up to a year.
5. IT IS FASTER, EASIER AND MORE AFFORDABLE THAN OTHER TREATMENTS
Microdermabrasion is quick and convenient, typically lasting no more than 30 minutes. The procedure itself is virtually painless and while some mild redness and irritation might occur immediately following treatment, it subsides within a few days at most.
Compared to other skin resurfacing treatments, microdermabrasion is much more cost-effective and requires minimal downtime. You can opt to get a microdermabrasion treatment on its own or as an add-on service during another type of facial treatment. It's best to consult with a specialist who can make recommendations depending on your specific concern and skin type.
Remember to always book your microdermabrasion treatments at a dermatology and cosmetic center. At-home treatments are not as effective and can damage the skin. A licensed dermatologist will ensure that this treatment is right for you and perform the treatment safely. Your dermatologist can answer your questions about microdermabrasion and other exfoliating therapies at a consultation appointment.
The skin experts at DESUAR Spa are proud to offer microdermabrasion among our cosmetic treatments. Conveniently located in Downtown LA and Hollywood, Desuar Spa is a place where you can spend an hour of your time experiencing an amazing high-end therapeutic, skin, or body treatment. Call us at 213-265-7908 (DTLA) or 323-371-4556 (Hollywood) to schedule your consultation today.