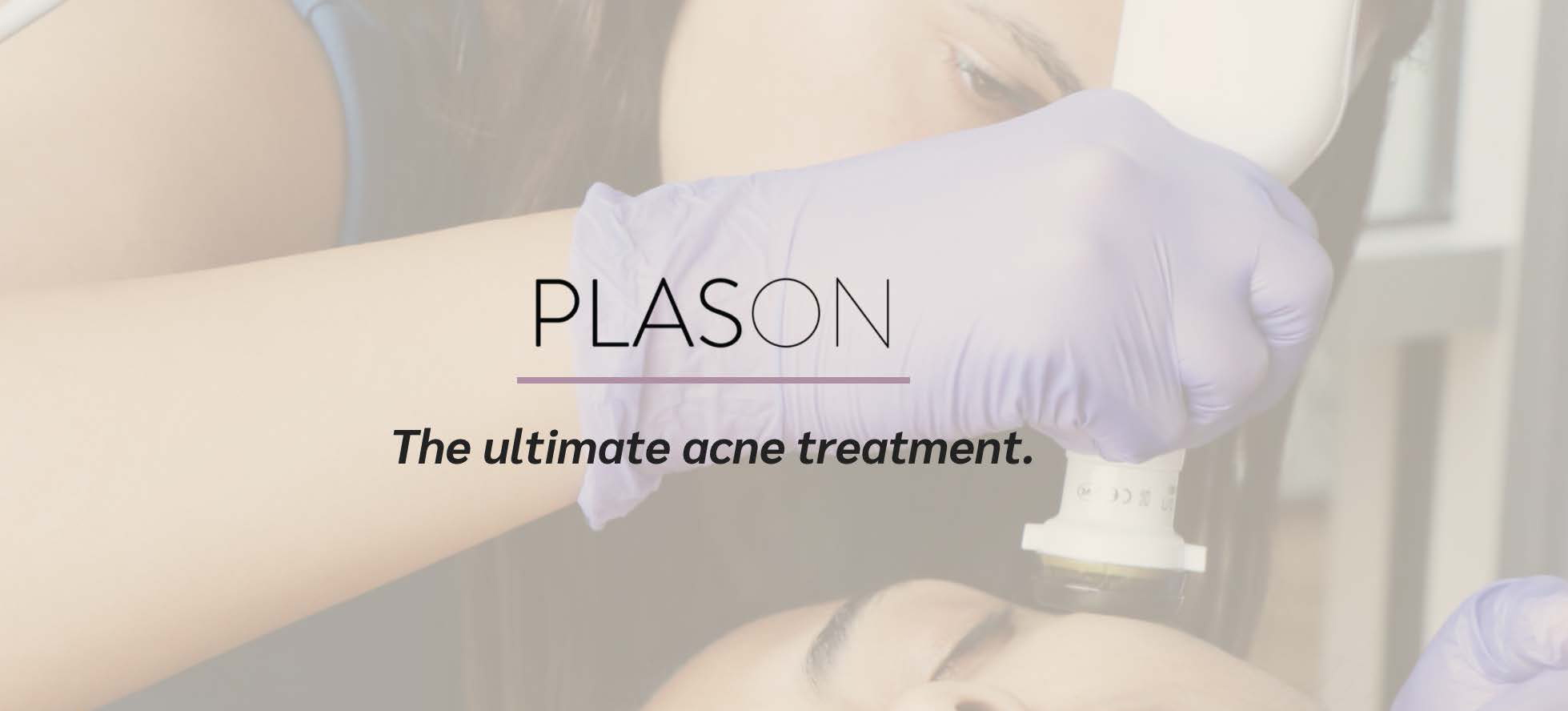 By submitting this form you agree to be contacted via phone/text/email.
Introducing the latest technology for the treatment of acne, Plason!
Plason is FDA registered, non invasive and quick!.
plason - revolutionary acne treatment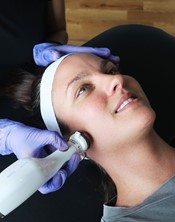 Plason uses an advanced plasma technology to treat acne by removing bacteria and aiding in transdermal absorption within the skin. And, it stimulates skin regeneration and boosts collagen for clearer, healthier, firmer skin.
The Plason device also reduces hyperpigmentation and wrinkles.
With the clinically proven Plason device, most people start to see results after just 1-2 sessions.
PLASON TREatments and pricing
Plason Plasma Clear – A stand-alone 25 min plasma treatment to target severe acne or reactive skin areas with plasma technology to reduce active acne, inflammation, and reduce oil production.
Single treatment  –  $120
Series of 6  –  $640 (save over 10%)
Series of 12  –  $1,150 (save over 20%)
Plason Plasma Facial – A 50 minute facial utilizing the revolutionary new Plason device to treat acne and combat the signs of aging by trans-dermal infusion with active serums. This facial includes double cleanse, a thorough double exfoliation with extractions, and includes a customized mask. Plasma will be used on bare skin to kill bacteria on contact and assist in the elimination of p.acne bacteria. Followed by Sonoporation to penetrate products and assist in the delivery and effectiveness of the products.
Single Treatment  –  $200

Series of 6  –  $1,050 (save over 10%)
Series of 12  –  $1,800 (save 25%!)

Plason uses plasma, the fourth state of matter, closest to gas, but it has been ionized by the Plason device using high temperature and high electricity in our regular atmosphere. The Plasma poration handpiece releases ions, which have a positive effect on the skin cells, and plasma radicals that are unstable. In order o stabilize, the plasma radicals only attach to bacteria and germs on the skin. Once they've attached the radicals have a fatal effect on the bacteria, breaking down the molecular structure, and in so doing, sterilizing the skin.
,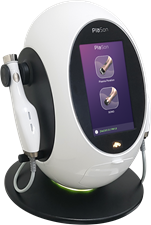 Plason is FDA registered and completely non ablative, meaning it does not impact the skin or tissue. There are no side effects or downtime. In rare cases you will experience slight redness that normally disappears in less than 20 minutes. 
The treatment can be used on all skin types.
Give us a call today and speak with our technicians about Plason and how it is changing the lives of so many acne sufferers. It's time for clearer and healthier skin!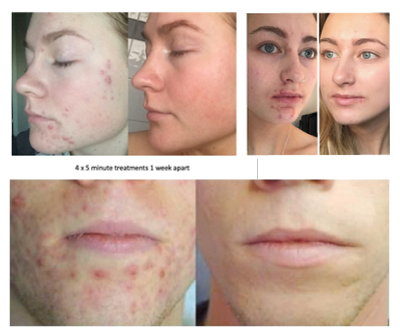 Plason has been shown to be a solution for:
Active Acne
Skin Regeneration
Collagen Remodelling
Sebum Reduction
Wrinkles
Scarring

Anti Pigmentation
What does the Plason treatment feel like?
The treatment is very relaxing, non invasive, quick and pain free, some people experience some very light warmth.
Who would benefit from Plason?
Everyone is a candidate for the Plason plasma-poration treatment, particularly someone who suffers from Acne or dehydrated skin.
WHAT PROBLEMS CAN IT address?
Plason has been shown to be an effective treatment for: – Active Acne – Skin Regeneration – Collagen Remodelling – Sebum Reduction – Wrinkles – Scarring – Anti Pigmentation 
How often can I have a treatment?
It is recommended to have at least 24 hours gap in between treatments. Other than that, there's no restriction.
Should anyone not have Plason?
Pregnancy/Breastfeeding
Under 18 years of age (Without parent or guardian approval)
Pacemaker or internal defibrillator
Permanent implants in that area such as metal or screws, silicone implants or an injected chemical substance
Open skin/wounds in the treatment area
Cancer or cancer treatments in the past five years (requires doctor's approval)
Surgery in the past three months (requires doctor's approval)
Poorly controlled endocrine disorders, such as diabetes or thyroid dysfunction
Fillers (wait at least 2 days)
Botox (Wait at least 2 weeks)
How quickly will I see results?
Results can be seen after just 1 treatment, to get your desired results we recommend consulting with your technician. Individual results may vary.
Results are not 100% permanent, but can be maintained with a course of maintenance treatments (recommended 1-2 per month).
Do I have to do anything in particular after the Plason treatment?
Immediately after the treatment the skin may be slightly red, this is normal and will pass in the next 20 minutes or so
Please do not place any products on the skin after the treatment for 4-6 hrs, unless supplied by your esthetician
Do not go to the Gym or exercise vigorously enough to sweat for 4-6 hrs
Try not to touch the treated area for 1 hour after treatment
Do not shower or get the treated area wet for 4-6 hours
Please take regular photographs of your progress/healing to share with us
Please use mineral based make-up after 4-6 hrs to maximize results
Please consult with your esthetician regarding SPF
Please consult with your esthetician regarding moisturizer
If in any doubt please contact your esthetician
Contact us for your consultation today with Desuar Spa. Conveniently located in Downtown LA and Hollywood, Desuar Spa is a place where you can spend an hour of your time experiencing an amazing high-end therapeutic, skin, or body treatment. Call us at 213-265-7908 (DTLA) or 323-371-4556 (Hollywood) to schedule your consultation today.
SCHEDULE A PLASON ACNE CONSULTATION
By submitting this form you agree to be contacted via phone/text/email.
SCHEDULE A PLASON ACNE CONSULTATION
By submitting this form you agree to be contacted via phone/text/email.