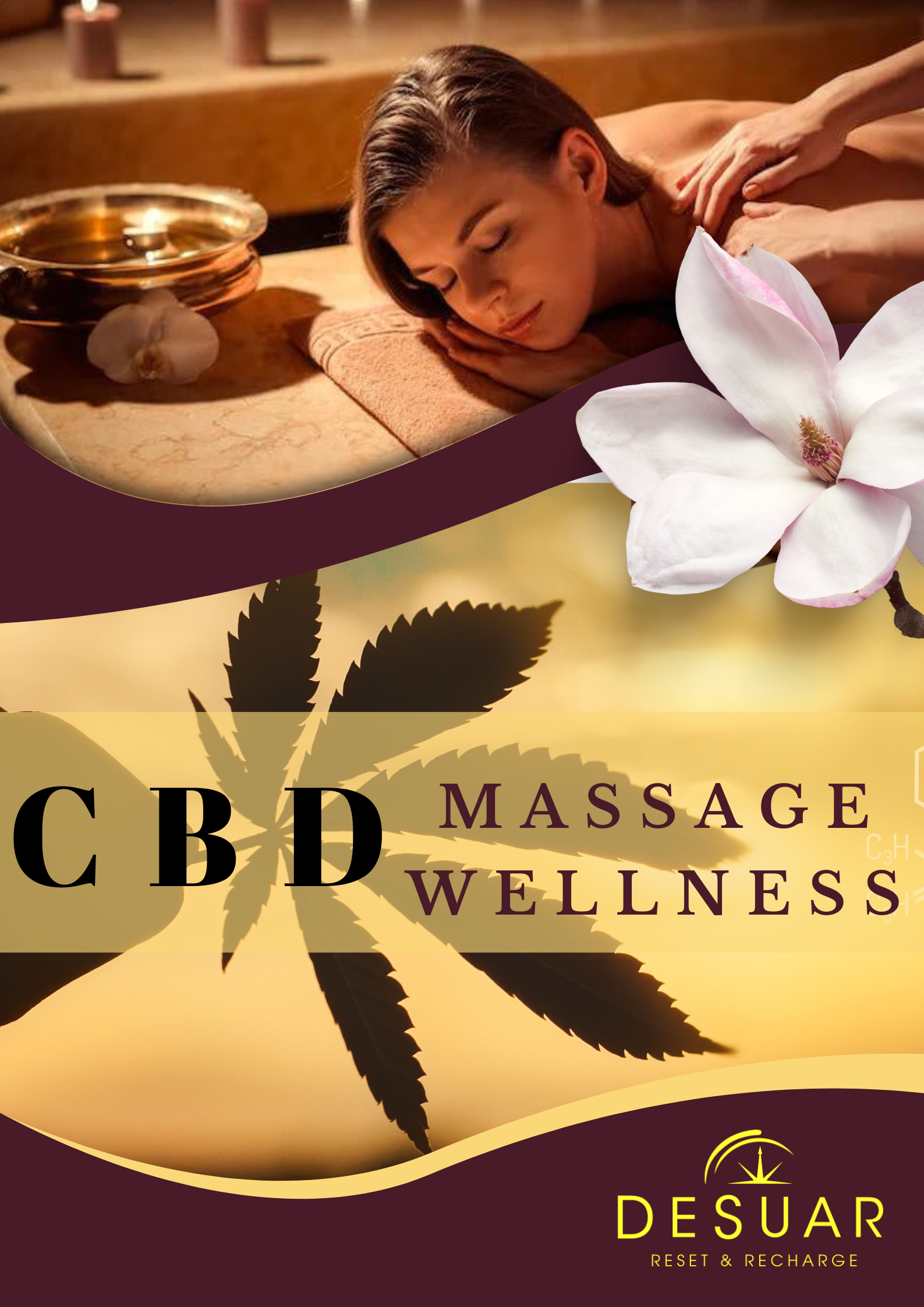 Booking for a massage treatment after a long and tiring day is a great way to treat yourself, unwind, and address any physical concerns or injuries. For people looking to improve their health in even more ways, however, CBD massage can be an excellent choice that combines all the benefits of cannabidiol and massage therapy in one deeply relaxing treatment. Read on to learn more about CBD, the benefits of CBD massage, and why you should consider signing up for a treatment today.

Cannabidiol (CBD) is one of the most widely studied components of the Cannabis Sativa plant, specifically the variety known as Hemp which has been bred to reduce the amount of THC (the psycho-active ingredient that causes the "high"). It is one of over 100 Cannabinoids that are contained in the plant and is believed by many to offer many healing benefits including pain relief and an anti-inflammatory. You might find relief from chronic pain, migraines, arthritis, psoriasis, or many other inflammatory ailments.
Please Note: DESUAR Spa, or any of its representatives, are not affiliated with nor do they endorse this product. The FDA has not evaluated these statements. This product is not intended to diagnose, treat, cure, or prevent any disease.
CBD MASSAGE
CBD Oil can be incorporated into any massage of any length. The CBD oil can be used in targeted areas of concern for the individual client or mixed with lotion for use across the entire body. It has a huge list of wellness benefits from pain relief to reducing anxiety and stress.  Pair this with deep tissue massage techniques and you have a double-whammy of relief from muscle tension and stress. A CBD Massage is deeply relaxing, designed to melt tension away and promote a calming effect, soothing inflammation and chronic pain.
PHYSICAL BENEFITS
CBD has many physical benefits you can reap by having it massaged into your skin. It helps to alleviate inflammation, reduce pain, improve blood pressure, improve the health and appearance of the skin, aid in muscle recovery, and much more. Massage therapy also offers a plethora of benefits to your physical health, including speeding up muscle recovery, reducing tension in the fascia and soft tissue, reducing pain, relieving headaches, improving digestion, and improving the overall quality of sleep.
By combining the many benefits of CBD and massage, you can help reduce unwanted symptoms like pain or inflammation while increasing overall physical health and well-being.
MENTAL HEALTH BENEFITS
Both CBD and massage are individually used to alleviate stress and reduce anxiety. Both are excellent ways to naturally improve your mental health, calm your mind, and banish the stresses you're dealing with. Combining the two increases the effectiveness of each treatment and can help you relax your mind and body beyond what you can achieve on your own. If you find yourself in need of something to help you unwind and reduce stress levels, CBD massage is a perfect choice. As either a one-time pampering treatment or a regular part of your self-care routine, CBD massage is also an excellent choice for people who suffer from sleep disorders. Practicing self-care in the form of CBD massage is a great way to invest in your overall health and happiness.
To experience the wonderful benefits of a CBD massage in Los Angeles, CA, book with DESUAR Spa today!