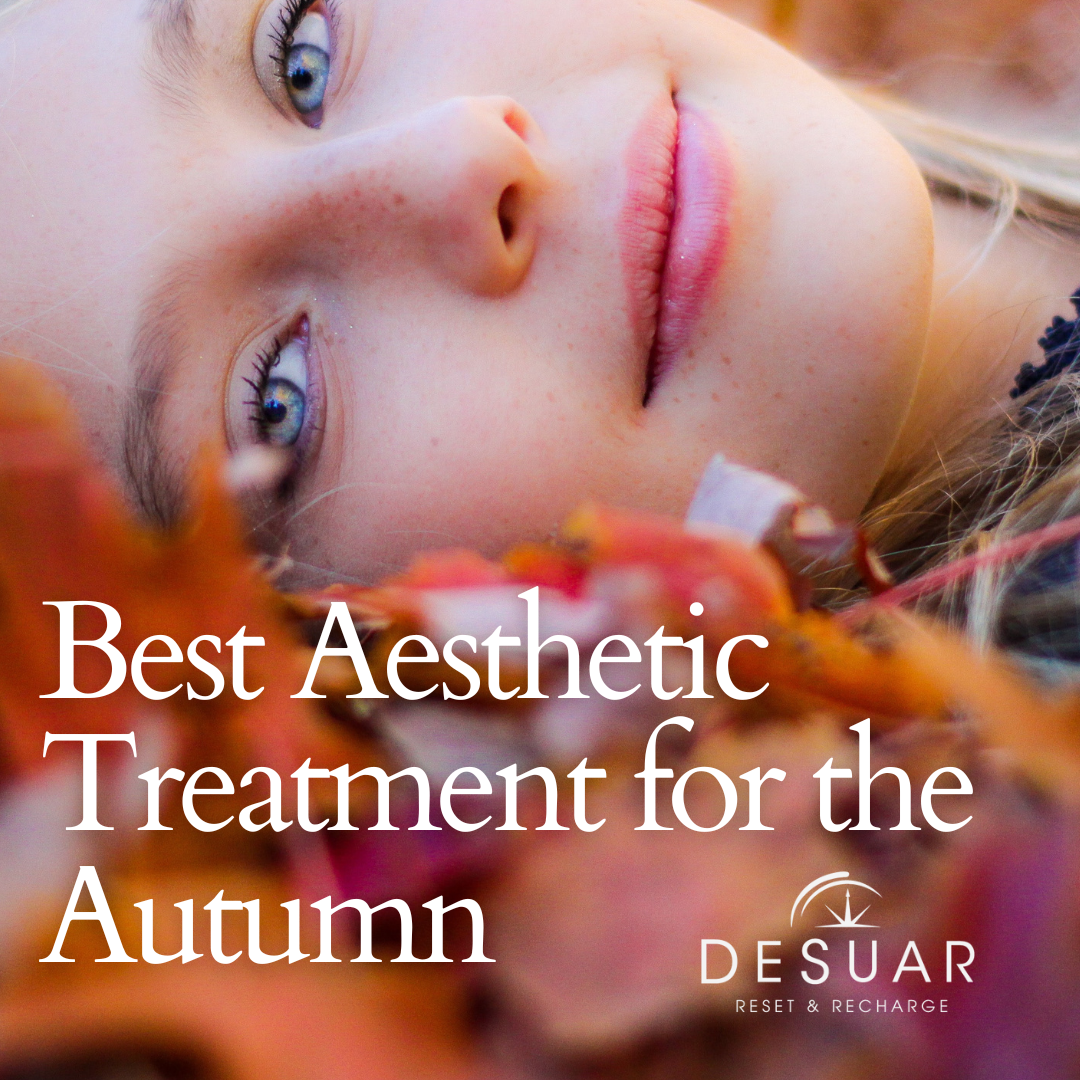 Photos courtesy of unsplash.com,sheknows.com and news18.com
Fall breeze and autumn leaves. A shift to a new season means a change to our skincare routines too because it's not just the leaves that change with the welcoming of autu
mn; your skin does, too. Skin tightness, dry patches, flakiness, and eczema flare-ups can dampen the changing season. Critical symptoms of "autumn skin" include dryness, dull and sallow skin tone, sun spots, flaking, and irritation as well as the flare-up of some chronic conditions. Luckily, there are many treatments available at DESUAR Spa that our skin can benefit to autumn-proof our skin
Fall is for Facials
Fall is the best time of year to rejuvenate your skin and repair all the summer sun damage. DESUAR Spa is proud to offer highly effective dry skin therapy. Dry skin refers to the amount of oil we produce within the skin. Many people associate dryness with dehydration. However, if the oil levels within your skin are correct, the water content of the skin is almost always healthy. Our facials will help give your skin the moisture it needs! Our customized facial treatments use a variety of products, massage techniques, and equipment that will leave your skin fresh and hydrated. Facials are vital for repairing your skin. The effects of sun, wind, pollution, etc. can cause permanent damage if they're not addressed. Facials can help reverse this damage and keep your skin in its best shape. Book a facial here.
Aesthetic treatment options for the Autumn
In order to maximize the results from a treatment, it's important to plan according to the season and your schedule. Autumn provides the perfect storm of elements to achieve top results and a discreet and comfortable recovery. Here are some treatments we recommend taking advantage of during the sweater weather. 
Chemical peels– After the summer you may be left with more sun-damaged skin, age spots, and wrinkles. Chemical peels are incredible for so many skin concerns. Lines and wrinkles, age spots, blemishes, Acne scarring, and Pigmentation are a few. However, practitioners generally agree that the best time of year to get skin peels is autumn/winter. Chemical peels use a reactive chemical solution to remove the undesirable layer of skin. A chemical peel sounds like a harsh treatment, but in reality, it can greatly vary from gentle to strong depending on the type of solution used for your skin's needs.
Microneedling– This treatment requires strict SPF use and limited sun exposure making it another great treatment to consider during the months ahead. It's clinically proven to help stimulate collagen production and is a non-invasive skin treatment that uses ultra-thin titanium needles which create tiny micro-injuries in the very first layer of the skin's surface.
HydraFacial: The HydraFacial MD® resurfacing procedure is a wonderful all-in-one way for us to care for your skin. The HydraFacial® cleanses, peels, extracts, unclogs, de-greases, purifies, and hydrates the skin for instantly glowing skin with a reduction of fine lines, acne, and uneven skin tone, without irritation or downtime. Unlike other systems, HydraFacial® hydrates not with water, but with the Vortex-Fusion® method using Antioxidants and Hyaluronic Acid to hydrate, nourish, and protect! Signature + includes any booster and lymphatic

Dermaplaning – If you haven't already booked a dermaplaning appointment with us, Fall is the perfect time to give it a try! This not only removes peach fuzz but also does an amazing job of getting rid of dead skin cells to give your skin a fresh (& smooth) new surface. It's the perfect treatment for the Fall season as it helps your skin shed all of the dead cells that you accumulated from a few months spent in the sun.

CRYO COOLRESTORE BODY FAT REDUCTION & FIRMING– Fall is the ideal season to spend some time reaching your weight loss or body shaping goals. While the treatments can be a welcome and warm retreat from cooler temps and rainy days, the season's warmer layers act to veil your transformation, as treatment plans generally require six to eight sessions to see optimal results. This leads to greater excitement once you finally reveal your stunning results, whether that's in an elegant, body-hugging holiday gown or on a tropical vacation in the new year.
Laser hair removal – If you're looking for a more permanent solution for unwanted facial hair or excess body hair, laser hair removal is the perfect option. A course of treatments to fully destroy the follicle can leave the skin temporarily sensitive to sunlight and you may experience some redness and irritation immediately after. For exposed skin areas such as legs, arms and face, consider starting the treatment in September.
Autumn indeed isn't all fun and games, especially not where your skincare is concerned. Thankfully, there are treatments to optimize your skincare routine for the season.
GET AHEAD OF THE HOLIDAYS THIS SEASON & BOOK YOUR APPOINTMENTS EARLY!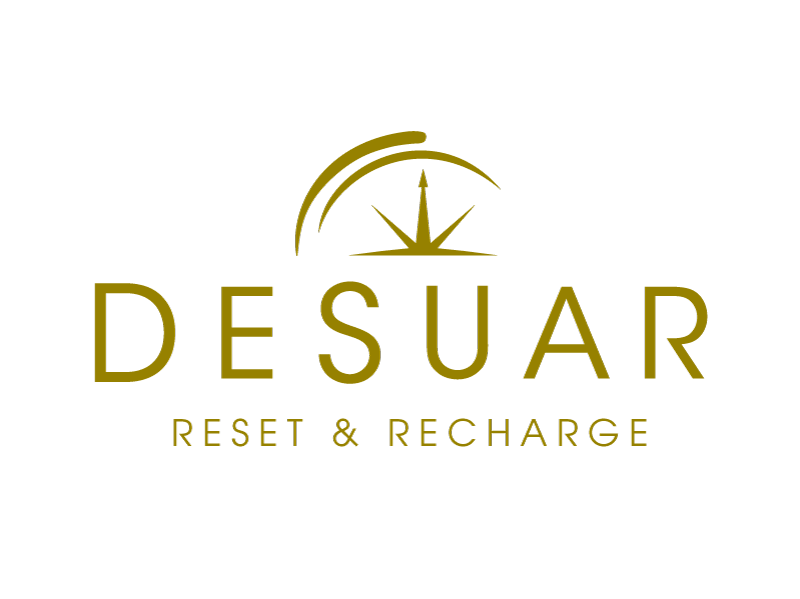 Contact us for your consultation today with Desuar Spa. Conveniently located in Downtown LA and Hollywood, Desuar Spa is a place where you can spend an hour of your time experiencing an amazing high-end therapeutic, skin, or body treatment. Call us at 213-265-7908 (DTLA) or 323-371-4556 (Hollywood) to schedule your consultation today.