Your 5-step routine for younger, luminous skin with Jurlique
You might not be able to turn back the clock, but there's no better time than now to get radiant, glowing skin. As you age, your skin changes, so taking care of it in the here and now with a daily practice will ensure your skin stays bright and luminous. Don't think of this daily practice as a skin care routine, but more of a ritual – something that's just for you. Here are our five steps to achieving clear, younger and more radiant-looking skin.
Cleanse – A great place to start is by cleaning your face every day to remove the daily buildup of dirt on your face. Cleansing is the cornerstone of every good skincare routine and the best way to keep your skin looking young. It's essential to remove traces of chemicals and makeup that prevent cells from regenerating. Use the Nutri-Define Supreme Cleansing Foam to create amazing collagen benefits, including cell turnover, which allows a new luminous layer of skin to show and glow.
Cleansing doesn't just stop with the skin. Additionally, you need to get a handle on your hair, which is a natural magnet for dirt, so try and keep it out of your face as much as possible. This also applies to your bedtime routine – tie your hair up, to prevent bacteria buildup on your bedding.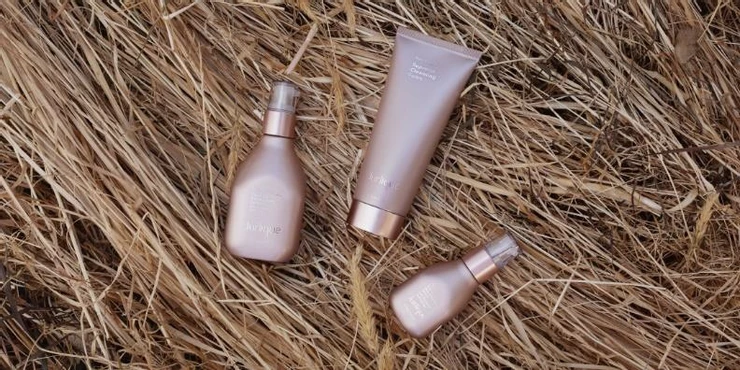 Hydrate – For glowing skin, keep it hydrated to increase collagen in the face, by using the Nutri-Define Supreme Conditioning Lotion. But, don't forget to also do the work from the inside – drinking two litres of water a day is very beneficial to your skin and body. But don't resign hydration to the day time, make sure you also keep hydrated in the evening, by keeping a water by your side table, to sip in the night if you wake up.
Work it out – If you're looking for more ways on how to make your skin glow, then we recommend exercising daily for thirty minutes minimum. If that's not a natural part of your daily routine, make it fun and try a Pilates class, or a sport you never got around to. The more enjoyment it brings you, the more likely you are to stick to it. Exercise helps to increase blood flow and nourishes your skin cells, by carrying more oxygen and nutrients to them. This is one of the easiest and most natural approaches to anti-ageing skin care routine.
Boost the benefits of your exercise routine, by adding Nutri-Define Supreme Rejuvenating Serum, which just like daily movement, visibly reduces advanced signs of ageing, giving the complexion a smoother, more supple and lifted appearance.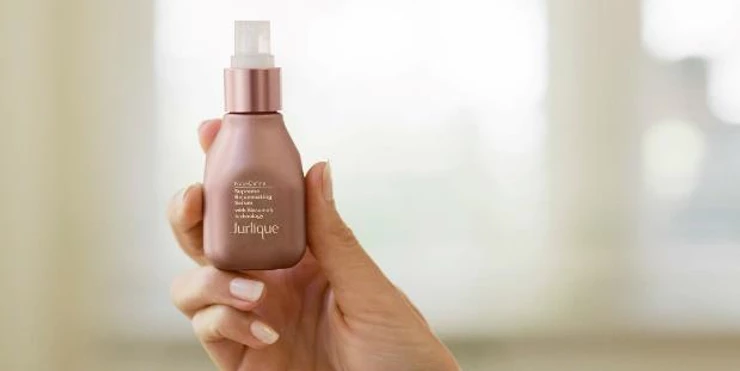 Look after the eyes – Looking to minimise wrinkles, dark circles or puffiness? Quite simply, the most natural remedy for this is eight hours of sleep (they don't call it beauty sleep for nothing!) If the idea of more sleep excites you, then you're actually going to love this. Whilst you're dreaming, your skin repairs and renews itself, so it's a key part of your ritual.
To refresh your eyes beyond sleep and make them look visibly younger, the Nutri-Define Supreme Eye Contour Balm helps your peepers look extra radiant. The skin around your eyes is extremely delicate so it needs to be treated with care, so the Balm is the perfect way to do this. Once you've added this, make sure to add the Nutri-Define Supreme Restorative Light Cream for extra results and luminosity for the skin.
Look after yourself from within – Nothing says inner and outer beauty like a self-care routine. Another part of this daily practice is to do things which bring joy into your life. Happiness naturally makes you glow, so find things and moments which create more of this – from spending time with positive friends, to small moments of happiness by doing something you love. For an extra boost, rejuvenate your skin with the Nutri-Define Supreme Restorative Rich Cream, which will leave you with a visibly radiant and youthful appearance. How can anybody say no to that?
Shop our full Nutri-Define Supreme range for our natural-based skin care products designed to help give you more youthful-looking skin.
#Facial #facialinDTLA #skincareDTLA #beautifulskin #DaySpaSkincare #LosAngeles #beauty #spanearme #clearskin #DTLA #dtlaspafacial #dayspa #downtown #dayspanearme
By submitting this form you agree to be contacted via phone/text/email.
By submitting this form you agree to be contacted via phone/text/email.