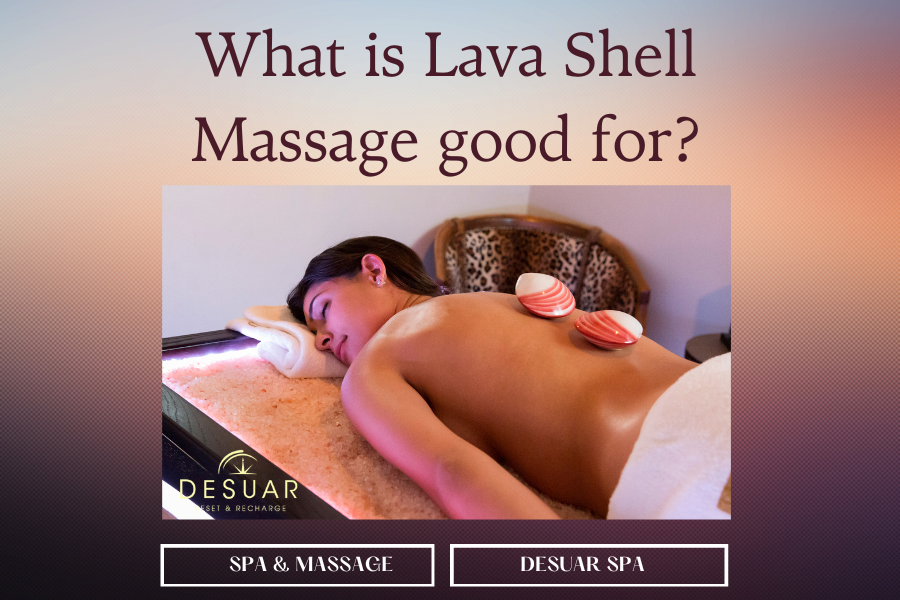 Warm up this season, and Release your stress.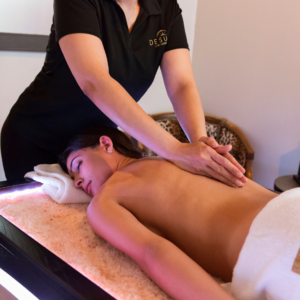 Autumn is a perfect time to renew your commitment to self-care and begin a new wellness routine. Massage therapy in colder months warms up your muscles and helps circulate fresh, oxygenated blood throughout your body. DESUAR Spa offers a wide variety of massage therapy suited for your needs, one of which uses Tiger Clams, which are said to work wonders on blocked energy flow and even Irritable Bowel Syndrome.
What is a Lava Shell massage?
Lava Shells massage is an indulgent treatment that uses elements of Mother Nature using heat to bring relief to tense muscles, sore joints, stressed emotions, and weary spirits. Smooth, heated lava seashells are skillfully combined with massage for an exceptional spa experience. This treatment uses real shells from the Philippines. The heat comes from inside the Shells due to a mixture of minerals and algae combined with salt water and essential oils. When they are combined inside the shell, it creates a chemical reaction that causes heat for one or two hours.
The Lava Shell can radiate heat for up to an hour, allowing your therapist to provide a continuous and seamless warm full-body massage. The heat from the tiger-striped clam shells along with the deep tissue pressure point massage eases away muscle tension, releases energy flow, and restores a sense of balance to the body and mind.
Benefits of Lava Shells Massage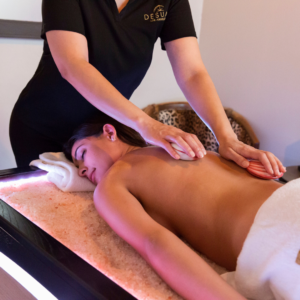 The Lava Shell Massage benefits are endless. The treatment is truly pleasing and the warmth of the shells gliding over your body would surely send you into a state of deep relaxation. Heat allows deeper work to penetrate layers of tension, reducing tight, tense muscles effectively. It delivers a seamless massage of heat and touch, thus continual heat of the shells relaxes your muscles. The smooth texture and shape of the surfaces contour the body, and the angles and edges of the shell allow for deeper work into muscles as the shells become an extension of the therapists' hands. It improves circulation and freedom in the body as more oxygen and nutrients are brought to the tissues thus promoting healthy well-being. It is best for those with:
Aches and pains
Menstrual cramps
Digestive problems
Depression
Stress, tension, and anxiety
Lethargy and feeling run-down
Arthritis
IBS and bloating
Sore, tired muscles
Heated treatments work to remove toxins from cells, enhance blood flow, increase the function of tissue cells, relaxation of sore, stiff muscles, and relief of painful arthritic joints.
Who shouldn't have a Lava Shell massage?
Anyone who's recently had an operation
If you have an active cancer
Pregnant Woman
Suffering from Epilepsy
DVT
If you are eco-friendly and ready to take your wellness routine, Lava Shell massage is the best therapy you wouldn't fail to try. It will leave you feeling recharged, rejuvenated, and refreshed. Imagine helping the planet while you are de-stressing.
Contact Us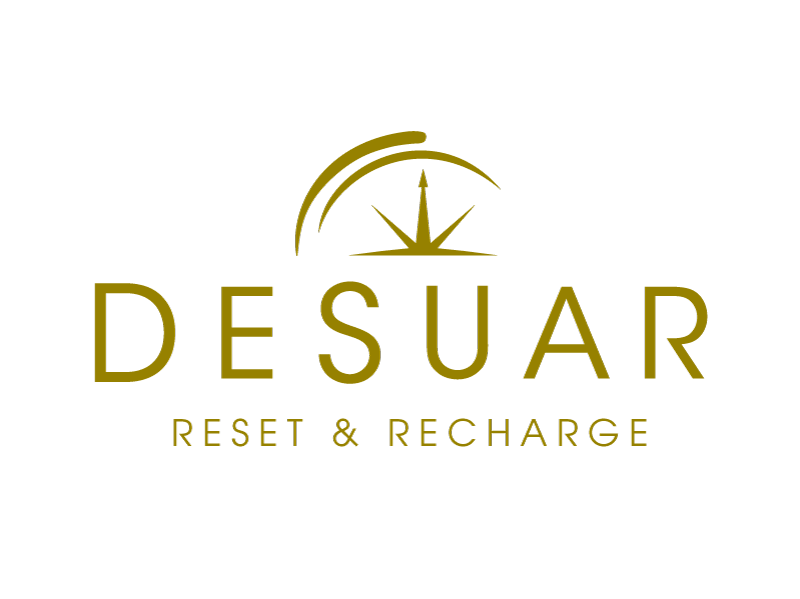 Contact us for your consultation at Desuar Spa. Conveniently located in Downtown LA and Hollywood, Desuar Spa is a place where you can spend an hour of your time experiencing an exceptional high-end therapeutic, skin, or body treatment. Call us at 213-265-7908 (DTLA) or 323-371-4556 (Hollywood) to schedule your consultation today.