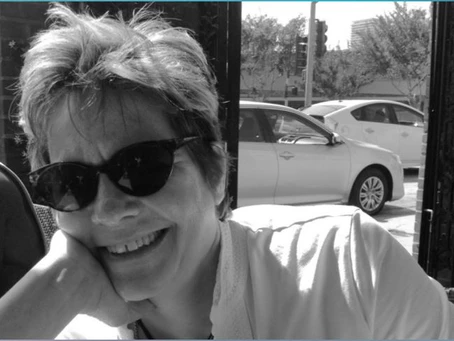 Welcome to the Dina Special at DESUAR Spa!
We are happy to introduce you to Dina, our special massage therapist at DESUAR Spa. She is so special and famous for her incredibly healing massages that we created a treatment with her name and specialties, the Dina Special will change you to your core and bring forth healing to your body. Dina has been helping people by relieving their pain for over 35 years. She first trained at the widely known Swedish Institute in New York City and has been a licensed massage therapist since 1995. Since then, she has invested countless hours into training. Dina attended the Upledger Institute where she furthered her studies and learned new modalities in the art of therapeutic body work. We are lucky to have her for you right at DESUAR Spa. Here at DESUAR Spa, Dina is definitely our prime-time therapist. She has been with us longer than any of our other therapists and is the most requested. She has an incredible record for repeat clients. Once people feel what she can do for them at our spa, they always come back to her. We have so many clients that provide us with glowing testimonials for her healing techniques. Clients 'come from all over to have a session with Dina. She is well known for her skill in combining techniques to suit each individual client's needs and listening to their bodies intuitively to create the perfect massage.
We invite you to experience Dina's healing touch. Dina loves what she does and is inspired by helping people overcome pain and suffering. She is more than a therapist, she is truly a healer. She understands the importance of the alignment of the bones and fascia in her client's bodies and she strives to correct any problems they may have there. Dina also works with the nervous system. She is trained in lymphatic drainage and can help you in ways that other massage therapists cannot. You won't get a typical relaxing Swedish massage from Dina. What you will get out of a visit with Dina is healing and a relieved body.
Dina creates a customized treatment plan specially tailored to each client's particular needs. She combines many different techniques to achieve the best results. Some of the specialties that she is trained in and able to perform to assist clients are: 
Accu-Pressure

Myofascial Release

Shiatsu

Cross Fiber

Lymphatic Drainage

Somatic Release Therapy

Craniosacral

Energy work with chakra alignment
Amazingly, massages can help with so many issues, especially when it is done by someone like Dina who is knowledgeable in the field. Massages on a regular basis can help with different body ailments such as: 
Sciatica Pain

Insomnia

Range of Motion

Detoxification of the nervous system

Water Retention

PTSD
When you book an appointment with Dina, what you get is a combination of unique treatments that you will find nowhere else. There is only one way to understand the immense scope of her healing skills and that is to experience her unconventional treatments for yourself. So what are you waiting for? Book now.
#DESUARSpa #SomaticRelief #DinaSpecial #LymphaticDrainage #massagenearme #spanearme #DTLA #DinaHerrmann #dayspa #Chakra
By submitting this form you agree to be contacted via phone/text/email.
By submitting this form you agree to be contacted via phone/text/email.