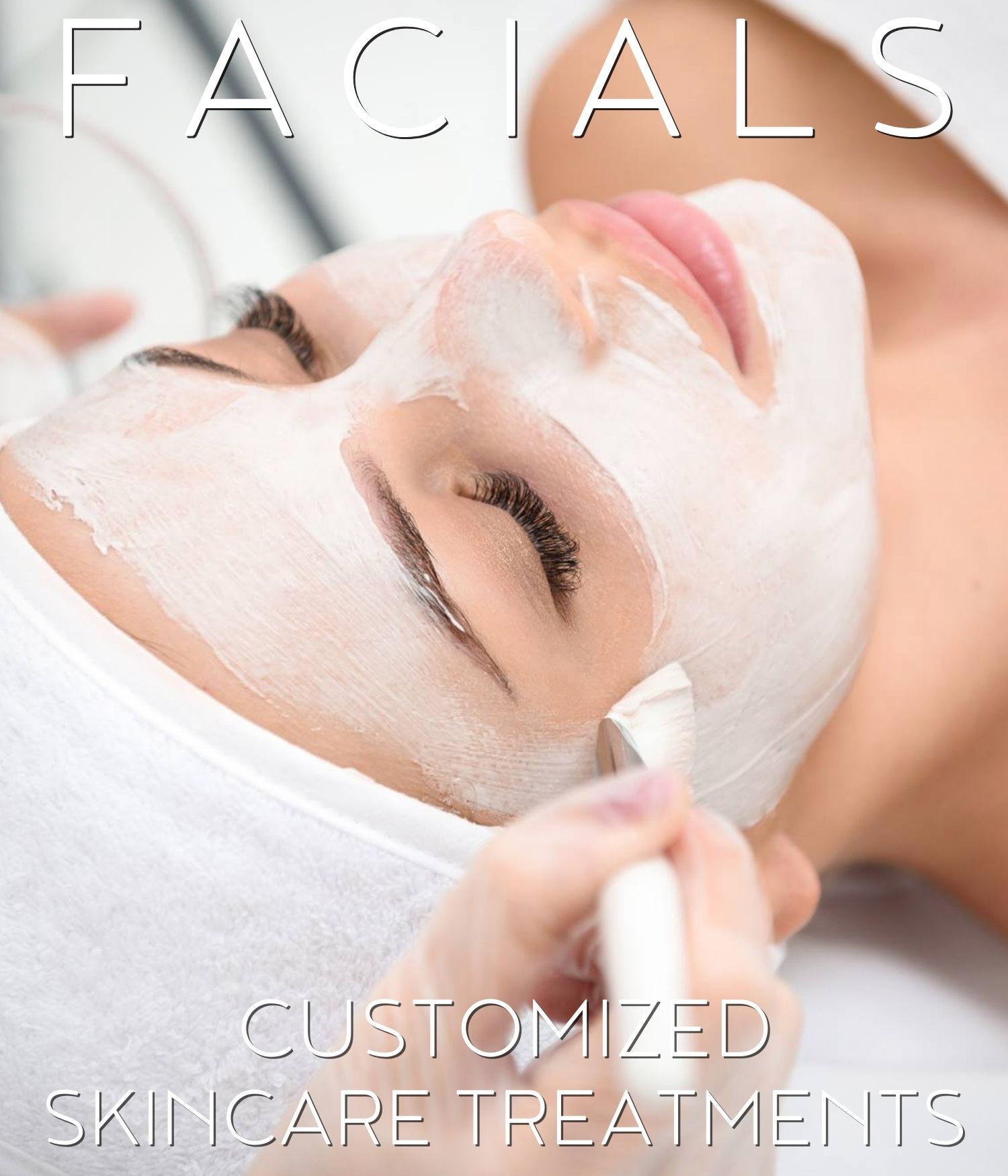 schedule a facial consultation
By submitting this form you agree to be contacted via phone/text/email.
Hydro-Jet Microdermabrasion facial
HydroFacial (HydraFacial) is one of the most successful types of facials you can get. At DESUAR  Spa we create a customized treatment plan for your specific skin concerns.
HydroFacial is a rapid, 3-step, luxury facial treatment, who's benefits are completely boundless.
Experience deep extractions with a painless vacuum suction, that will leave your skin smooth, and free of impurities and congestion. A gentle-mild peel that brings renewed skin to light, with improved skin texture, and even skin tone, also reduces the appearance of dark spots. The ultimate defense, full of antioxidants and peptides, your skin desperately needs. The appearance of fine lines and wrinkles are instantly diminished due to the extra level of deep hydration. The appearance of your skin will look and feel completely rejuvenated.
All of this can be performed in 30 minutes, making it as simple as taking a lunch break from work. Results are present immediately, you will leave feeling, and looking, more youthful and refreshed.
Hydrofacial Premium has all of the benefits of the standard Hydrofacial, but adds a Mask, facial massage with serum, and LED mask.
Hydro-Jet Microdermabrasion – 30-min $125

Hydro-Jet Microdermabrasion Premium – 50 min $210
Seaside Renewal Deep Cleansing
This deeper clean, purifying treatment includes a double cleanser & exfoliation that renews the skin, followed by steam & extractions.
A massage and a moisturizing mask to refresh, rejuvenate and balance the skin, improve cell turnover and minimize pores.
(Customized based on skin's individual needs whether it is oily, dry, sensitive/blotchy or mature)
80-min version adds: a thorough double exfoliation, and L.E.D Light Therapy
Buy a Package and Save
Package of 3 50 min facials $300 (savings of $60)
Anti- Aging, Instant results for the firm, smooth skin.
Enjoy the ultimate in age defiance with this facial that includes the latest ingredients from marine biotechnology to plump the skin and smooth wrinkles. After a thorough double exfoliation and deep cleansing process, a Pro-Youth Massage is performed with massage tools and a skin regenerating concentrate.
This massage provides instant results to relax wrinkles and tighten the skin. Finally, a warm wax mask is painted over the skin to deliver a final dose of Extra Marine Filler to seal in the treatment's youthful benefits. This facial also includes a re-plumping lip treatment.
Revitalize + plump with a customized treatment for dry, mature or congested skin
Combining the healing powers of oxygen and hyaluronic acid with the beautifying effect of vitamins.
The treatment uses pressurized oxygen to infuse a serum of low molecular weight hyaluronic acid, antioxidants, and peptides into the skin to instantly rejuvenate the skin. This treatment heals, calms, improves blood flow, nourishes and hydrates the skin immediately. It also gives the skin a silky-smooth finish erasing fine lines and wrinkles and your face will be younger, plumped and radiant. Pure oxygen is also anti-bacterial. It kills acne causing bacteria that can lead to breakouts. You will get the added benefits of clean, clear skin. This treatment includes, Exfoliation, serum, and customized mask.​
Cryo CoolRestore Elegance performs an advanced treatment which involves exposing the targeted area to extremely low temperatures which shocks the adipocytes and leads to a sped up and more effective adipocyte elimination process. Studies have shown that exposing the skin to freezing temperatures accelerates cell apoptosis which is a natural and controlled cell death. Cells will gradually eliminate within months after the treatment and be transferred out through the lymphatic system.
Facial Skin Tightening:
Eye Lifting
Face Rejuvenation
Jawline Sculpting
Double Chin Slimming
Neck Firming
The extremely low cold temperatures in facial cryotherapy dramatically improve local skin metabolism that results in:
Drastically increased blood and lymph circulation,
Instant reduction of puffiness and visible face lifting
Decreasing of pigmentation
Effectively boosted of collagen and elastin production
CoolRestore Elegance Cryo Facial also helps to enhance exfoliation of dry dead cells on the skin surface and strengthen the skin improving its overall condition.
The low temperatures help tighten and smooth various facial areas with lack of elasticity or definition. Low temperature application on the skin helps to increase local blood and lymph microcirculation. That boosts skin oxygenation and helps to improve collagen and elastin production. enhance shedding of dead cells on the top skin layer, and bring arterial blood (full of oxygen to the skin from inside) to expose healthy and radiant skin beneath.
Procell™ Microchanneling Facial
Are you ready for a more sophisticated facial to help address skin concerns such as resurfacing & enlarged pores, aging skin, wrinkles, stretch marks, acne scarring, discoloration, or scarring? Then this facia is the solution for you.
ProCell Microchanneling Facial is the hottest and most innovative skin care modality on the market today!
This ProCell Microchanneling Facial is the closest alternative to Micro-needling. It is the most effective non-invasive & skin rejuvenating, with no downtime, and is one of the safest beauty devices on the market today. Many of the invasive treatments risk damage to the dermal layer with potential exposure to pain, infection, and toxic side effects.
If you want fast and effective results, this is the perfect facial to consider. It delivers nutrients into the skin encouraging the natural production of collagen and elastin.
The procedure makes uniform holes in the outermost layer of your skin, without damaging or scratching your skin. These tiny holes, also called as channels, are the perfect way to get healing products into your skin, such as the ProCell Serum which has stem cell technology. This treatment is clinically proven to increase collagen & elastin production, which in turn increases the thickness of the skin while improving the appearance of the skin.
​50min – $350​
Series of 3 – $900 ($150 savings)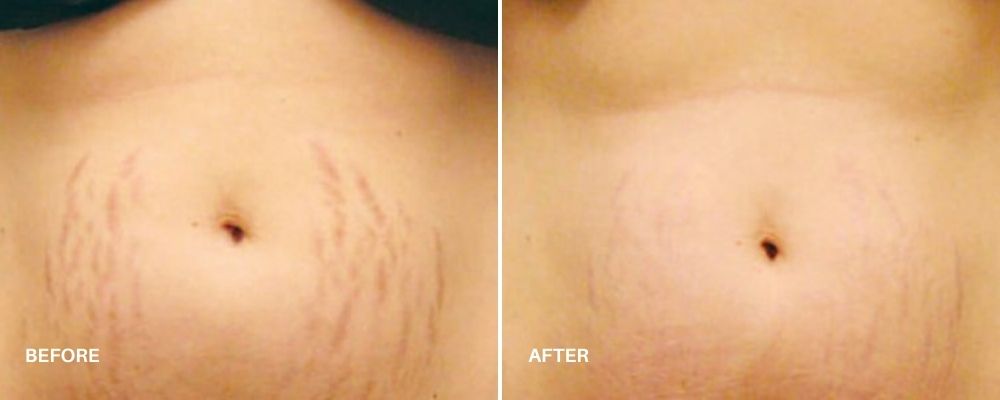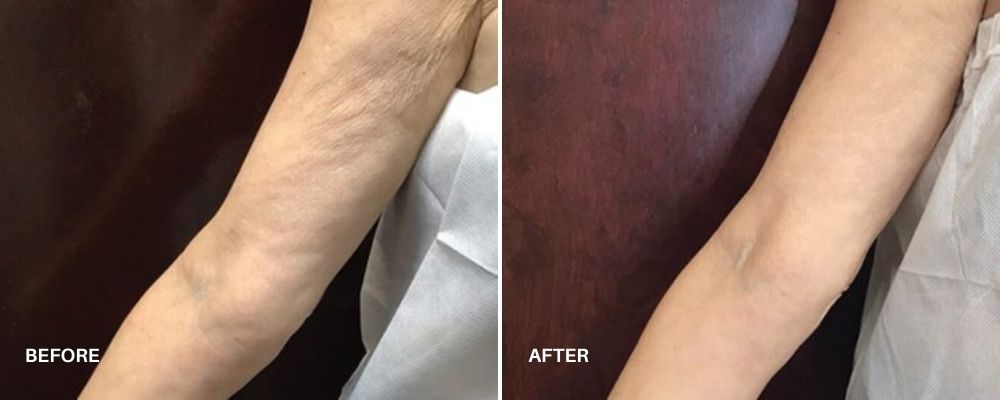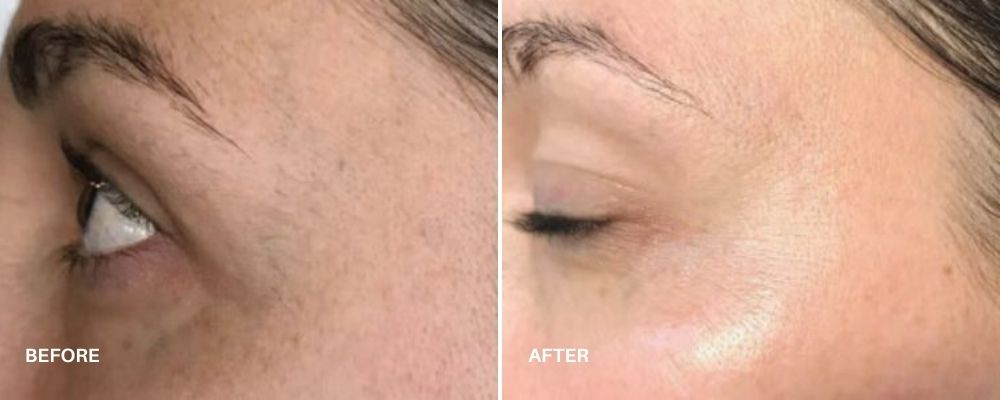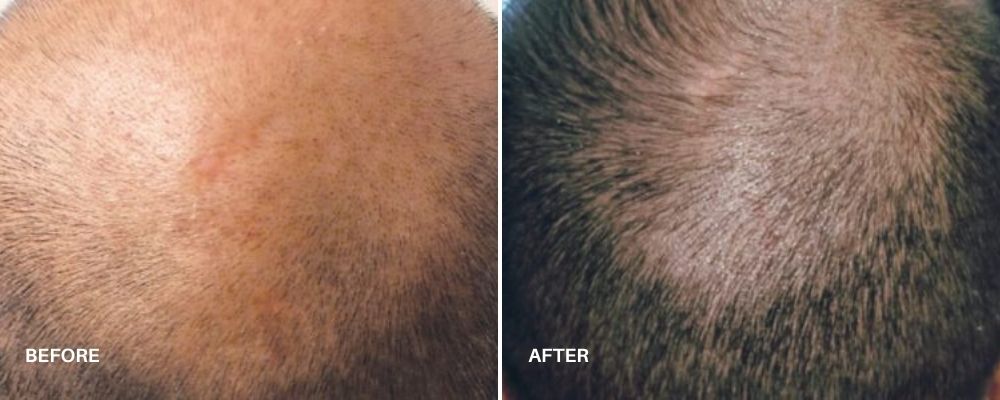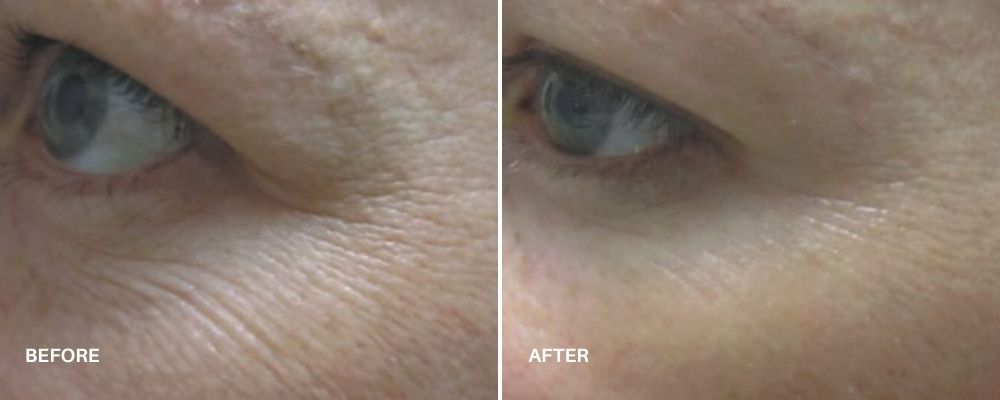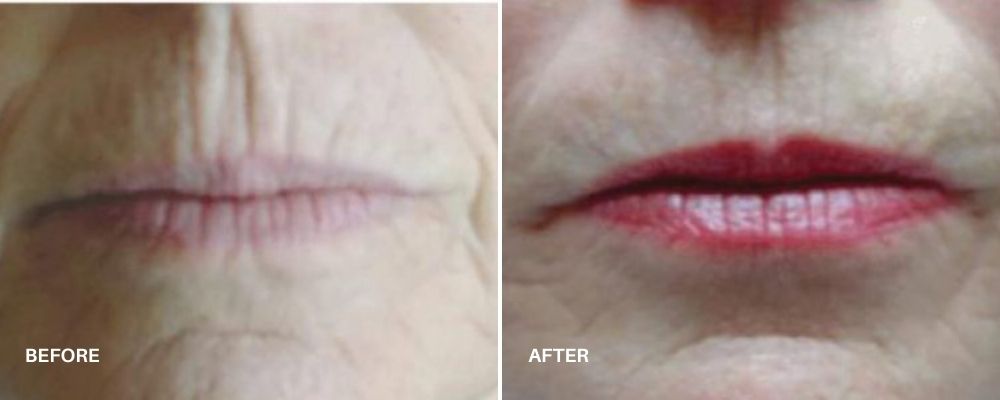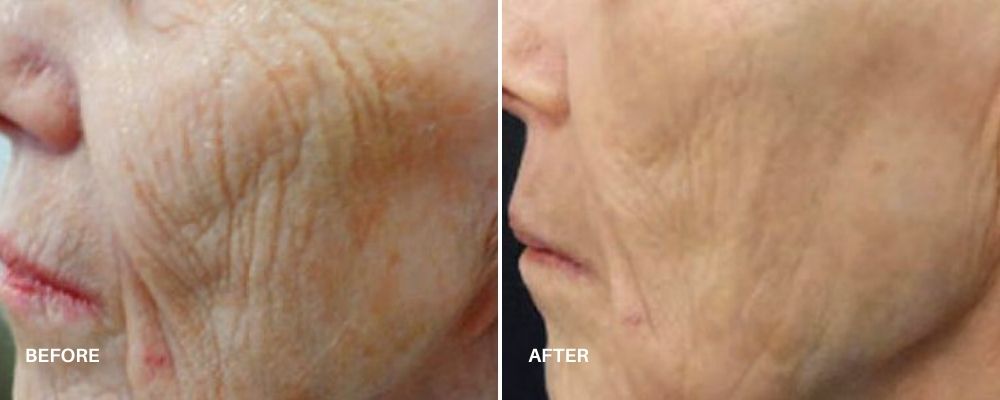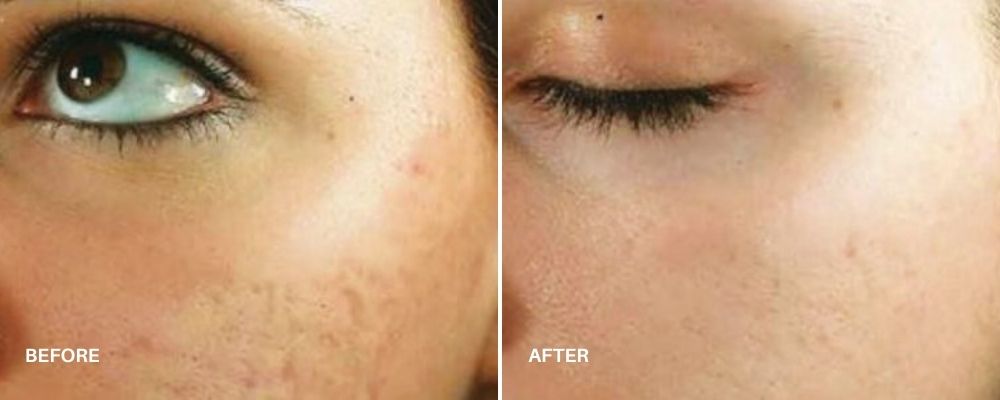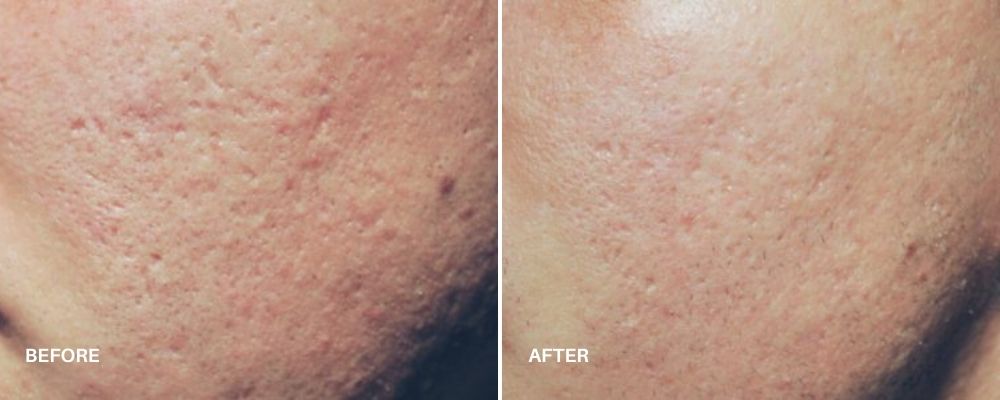 Ultra-concentrated acid peel treatment for complete resurfacing effect
This peel provides the skin with a complete resurfacing effect to correct skin defects (large pores, dark spots), smooth wrinkles and bring radiance. With a guarantee of visible and immediate results, this intensive beauty treatment combines manual Micro D exfoliation with a 20% glycolic acid peel. A creamy, soothing, neutralizing mask returns skin to its proper balance so that cell renewal is maximized and irritation is eliminated
(Series of four for $350, a saving of $50 – Treatment is performed in 4 consecutive weeks)

50 min $115
DESUAR SIGNATURE FIRE & ICE By IS Clinical
The Fire & Ice Facial is so popular that even red-carpet celebrities use this treatment to keep their skin in top-notch condition. If you're planning to go to a major social event, this treatment is a perfect way to get ready for it. 
What Is the Fire & Ice Facial? 
Also known as the Red Carpet/Hollywood Facial, the Fire & Ice Facial is a facial treatment consisting of two heated masks. The first one aims to release and remove impurities out and resurface your skin through heat, while the other heat-infused mask is hydrating to soften the look of fine lines and relax you with self-heating mineral energy stimulates the skin's natural processes of hydration, vasodilation, and drives the performance of skin care products. 
Using cold glacial shells to reduce the look of dark circles and puffiness around the eyes, hydrate, help smooth the appearance of fine lines and wrinkles, and revitalize skin for a fresher and vibrant looking skin. 
Ocean Brightening Microdermabrasion
Helps result and tolerance of microdermabrasion treatments
This lightening facial illuminates, clarifies skin tone, and reduces hyperpigmentation and dark spots.This is achieved by using advanced professional products formulated to combine dark spot correction with affirmative action on wrinkles and skin luminosity.
Skin is cleansed, exfoliated, then a peel with microdermabrasion a comfort shield mask is used to complete your treatment.​
A mild deep pore cleansing facial to exfoliate & steam the skin and open pores. Manually extracting blackheads, whiteheads, and other skin impurities. Followed by a hydrating, moisturizing mask to refresh and hydrate the skin. ​
Express beauty treatment that exfoliates and moisturizes the skin.
This quick facial will leave your skin feeling fresh and renewed.
A customized cleanse and moisture mask will improve and hydrate the skin.  (no extractions)​
Age Rewind Microcurrent Facial
"Microcurrent" technology is one of the hottest things in the anti-aging industry. Take your skin and facial muscles on a journey toward perfection and beauty with this treatment to achieve improved facial contour, skin tightening, muscle firmness & lifting, skin tone and wrinkle reduction in minutes. The results of this facial are so dramatic, that this treatment is also known as a "non-surgical face lift" a safe alternative to Botox and other injectables. Our bodies produce a natural, low-current necessary to keep facial muscles toned and generate collagen and elastin.  As we age, this current begins to weaken, leading to sagging skin, loss of contour, and wrinkles. Microcurrent mimics our bodies' natural current and has the ability to recharge our cells, resulting in a firm, toned and youthful appearance you can visibly see immediately after treatment.
No other aesthetic service comes close to these proven results.
Instead of expensive & painful surgery, microcurrent restores the youth of the face, neck, eyes and cheekbones.  It also is excellent for reducing the appearance of large pores, soothes rosacea, stimulates collagen, hydrates, revitalizes and minimizes fine lines for truly glowing skin.
This facial includes microdermabrasion, oxygen infused serum and ultrasonic.
*Individual results may vary*
Recommended 10 treatments for long lasting results and cumulative benefits​
Contraindications: Pacemaker, or other implanted electronic device, Epiliepsy, Pregnancy (client or esthi), cancer, thrombosis, phlebitis, metal plates or pins, Botox or fillers in previous 4 weeks
Deeply cleanses and purifies oily or broken out skin
Back facials are great for treating the hard to reach areas of your back. A back facial treatment will help to cleanse, exfoliate the skin
while treating any congestion and reveal brighter and smoother skin.
This proven facial treatment addresses the major symptoms of acne to help purify and normalize the complexion. First, a mild acid dis-encrusting peel is used to soften the surface of the skin and begin the deep cleansing process. Then a deep pore extraction is performed. Finally, a cool, creamy mask absorbs impurities, while soothing the skin. For optimal results, this facial should be enjoyed frequently and paired with a home-care program.
80 minute version adds: A self-heating, deeply detoxifying mask prepares the skin for extraction while oxygenating the skin and L.E.D. Light Therapy.
Hydrablue Plumping Moisturizing
Detoxify + plump skin with moisture for all skin types.
After a thorough cleansing and exfoliation process smoothes the skin to renewal, a self-heating pure pore mask is massaged over the
skin to absorb pollutants and sebum based impurities. Skin is perfectly prepared for a deep pore extraction, and then serums and a
final creamy mask re-plump the skin with hydration for a bright, energized complexion. ​
60 min. $150

80 min: Includes LED Light $195
Eye Perfection: (Adds up to 20 mins) + $30
Relaxing eye treatment with an eye contour balm, softens lines & reduces dark circles. A cooling mask is then applied.
Plumping Lip Smoother: (Adds up to 5 min) + $15
Remedy for dry, chapped lips, and combats signs of aging around the mouth. Soften, smooth, and plump delicate tissues.
Foot Treatment: (Adds up to 10 min) + $20
Just like your neck, back and shoulders, your feet can also benefit from some TLC. Includes a callous removal, scrub, mask, and moisturizer that is massaged onto the feet, improves circulation, stimulates muscles, reduces tension,and feels great!
Scalp Massage: (Adds up to 10 min) + $15
Completely unwind and relax during your facial with a calming and soothing scalp massage.
Radiance Peel: (Adds up to 5 min) + $20
Intensive exfoliant peel to brighten, smooth, and resurface the skin.
Microdermabrasion: (Adds up to 5 min) + $15
Intensive exfoliant peel to brighten, smooth, and resurface the skin.
LED Therapy: (Adds up to 15 min) + $30
LED lights target many specific skin conditions with distinct wavelengths of light. Sending low-level light energy into the deeper layers of the skin, promoting more cellular activity and fibroblast.
Oxygen Infusion: (Adds up to 10 min) + $25
Cooling and calming Oxygen infusion that feels like a liquid face lift. It works by spraying moisturizers into the skin that have been atomized and this added moisture makes the skin look fuller, feel younger, and have more elasticity. Pure oxygen is also anti-bacterial, it kills acne causing bacteria that can lead to breakouts.
Cannabis Infusion: (no added time) + $15
Using CBD, the non-psychoactive component of cannabis, that when used in a facial may help soothe the skin, reduce inflammation, has antioxidant properties, and is also anti-bacterial. Assisting to plump and refresh the skin, making it look more healthy and youthful.
Extractions: (Adds up to 10 min) + $15
For facials that don't include extractions, or if you feel you just need more time spent on extractions than would normally be included.
Contact us for your consultation today with Desuar Spa. Conveniently located in Downtown LA and Hollywood, Desuar Spa is a place where you can spend an hour of your time experiencing an amazing high-end therapeutic, skin, or body treatment. Call us at 213-265-7908 (DTLA) or 323-371-4556 (Hollywood) to schedule your consultation today.
schedule a facial consultation
By submitting this form you agree to be contacted via phone/text/email.
schedule a facial consultation
By submitting this form you agree to be contacted via phone/text/email.