BELLANOVA NANO SYSTEM
Nano is a unit prefix meaning "one-billionth." Using a nano gun spray, nanoparticles of bioactive substances and effective ingredients in smaller sizes than your pores are sprayed onto the epidermis of your skin. Electroporation will cause it to penetrate deeply into the skin without resistance.
Bellanova is a Multi All-In-One System that uses the Fine Mist & Low-Level Laser (660nm), Anion, and galvanic current all delivered through a single, simple treatment. This Nano Therapy is now available at DESUAR Spa Hollywood. It succeeded in reducing the fundamental strength of skin using state-of-the-art technologies proven to be effective for anti-aging, brightening, and complexion improvement, producing effects including skin elasticity enhancement, reduction of fine lines and coarse wrinkles, brightened skin, acne care treatment, scalp care, and more.
Bellanova is an All-in-One Nano Mist Therapy System that incorporates Nano Mist, Laser, Anion, and Microcurrent to effectively treat the appearance of aging, whiten, and improve complexion.
This treatment uses an all-in-one system that you would surely love. Here are some of the benefits this treatment would give.
Reduce the appearance of wrinkles

Provide lasting hydration

Improve the tone and texture of the skin

Provide a tightening effect when combined with a facial massage during your session

 Easy to penetrate into the skin with the optional galvanic current intensity and frequency setting.
Simple design & easy to use
Time efficient
Instant result
Nano Therapy is a treatment with the motto of nature's principles.
It has succeeded in educing the fundamental strength of skin using state-of-the-art technologies. In order for the skin to be regenerated, We need light, water, and nutrition, and with the motto of natural processes.
It is a new program that realized the successful and certain effects by being directly absorbed into the skin.

NANO MIST
Bellanova uses a Nano-Gun spray to transform physiologically active substances and active ingredients into nanoparticles smaller than pores, spraying them into the skin tissue, and penetrating deep into the epidermis.
LOW-LEVEL LASER
Bellanova's Low-Level Laser improves skin regeneration abilities by exposing skin to a special light. Improvement of blood circulation in the capillaries (increase in the amount of blood flow) reducing pain and inflammation, augmenting tissue repair and promoting regeneration of different tissues and nerves, and preventing tissue damage in situations where it is likely to occur.
ANION (GALVANIC)
An anion has more electrons than protons, consequently giving it a net negative charge. It is a vitamin in the air, an ultrafine particle with a negative charge floating in the air that purifies excess oxygen in the body gets rid of free oxygen radicals, the main cause of aging, reduces wrinkles, and improves skin elasticity.
Microcurrent facials introduce a low-grade electrical current delivered through a small machine onto the face muscles. The muscles contract and are meant to be trained—just like a gym workout—to lift and sculpt the face. Microcurrent is used to lift the eyebrows, define cheekbones, tighten and firm skin, and stimulate collagen growth.
GET AHEAD OF THE HOLIDAYS THIS SEASON & BOOK YOUR APPOINTMENTS EARLY!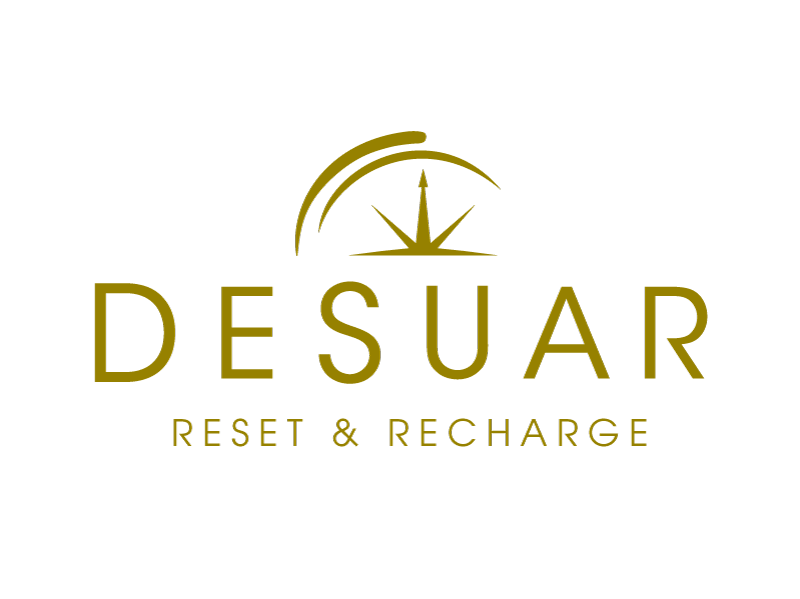 Contact us for your consultation today with Desuar Spa. Conveniently located in Downtown LA and Hollywood, Desuar Spa is a place where you can spend an hour of your time experiencing an amazing high-end therapeutic, skin, or body treatment. Call us at 213-265-7908 (DTLA) or 323-371-4556 (Hollywood) to schedule your consultation today.