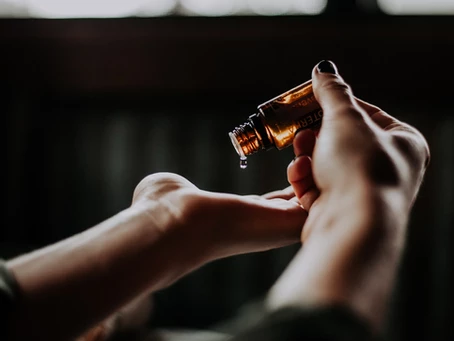 Unwind and Relax with these CBD Spa Treatments at DESUAR
Many people don't realize that we offer CBD treatments here at DESUAR Spa and are pleasantly surprised when they see that we have a variety of options available. For those with aches and pains we recommend a massage infused with CBD. Cannabis oil is available as a massage enhancement to almost any massage at DESUAR Spa. We use only the highest quality products at our spa and source our CBD from one of the most highly regarded businesses in the wellness industry, Well CBD.
Our CBD Body Scrub contains roughly 25mg of CBD per ounce, Himalayan Sea Salt, French Grey Sea Salt, Grapeseed Oil, and a calming Lavender Essential Oil. Scrubs are so good for your body as they increase circulation, remove dead skin cells (BYE BYE!), and can also help with other skin problems such as irritation, dryness, and breakouts. Your refreshed and rejuvenated skin will surely thank you!
Not only can you receive a massage or a scrub with a CBD enhancement, but we also offer a CBD Soak which contains approximately 100mg of CBD blended with Sea Salt and other beneficial minerals, relaxing bubbles, and a cannabis essential oil. This treatment will allow you to luxuriate in a calm and peaceful setting giving your mind and body the rest it needs. It also helps to detoxify, stimulate circulation, reduce inflammation and deep muscle soreness. The only problem is, you won't want to get out of our state of the art copper tub.
By submitting this form you agree to be contacted via phone/text/email.
By submitting this form you agree to be contacted via phone/text/email.