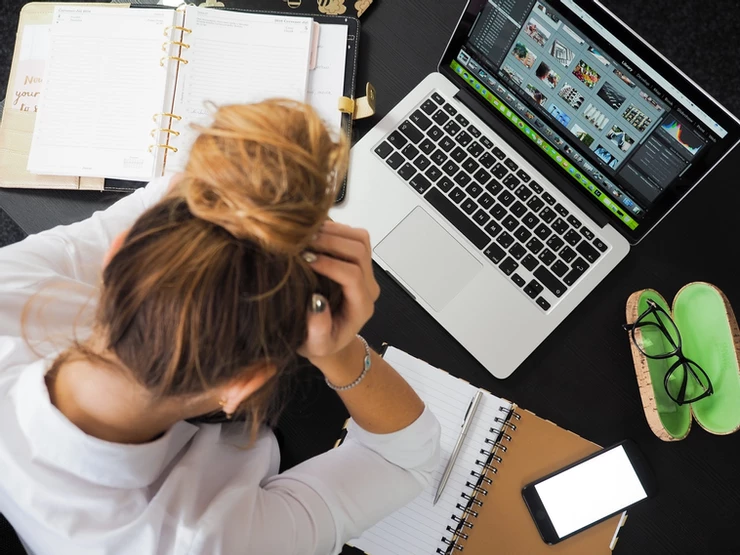 10 Healing Herbs For Stress And Anxiety
Stress is a part of everyone's life these days. Work pressure, house chores, kids, and other challenges can get to our nerves sometimes. The present pandemic situation, the uncertainty of our jobs, and the worries in life ahead give an awful, unpleasant experience that aggravates stress. Prolonged stress can lead to chronic anxiety and depression, eventually.
Lifestyle changes can help in regulating stress levels. But, in some cases, lifestyle changes don't help much. One can start talking to their loved ones and go for counseling if matters get worse. But for centuries, people have been using herbs when they feel frazzled and overwhelmed. So, what are these herbs?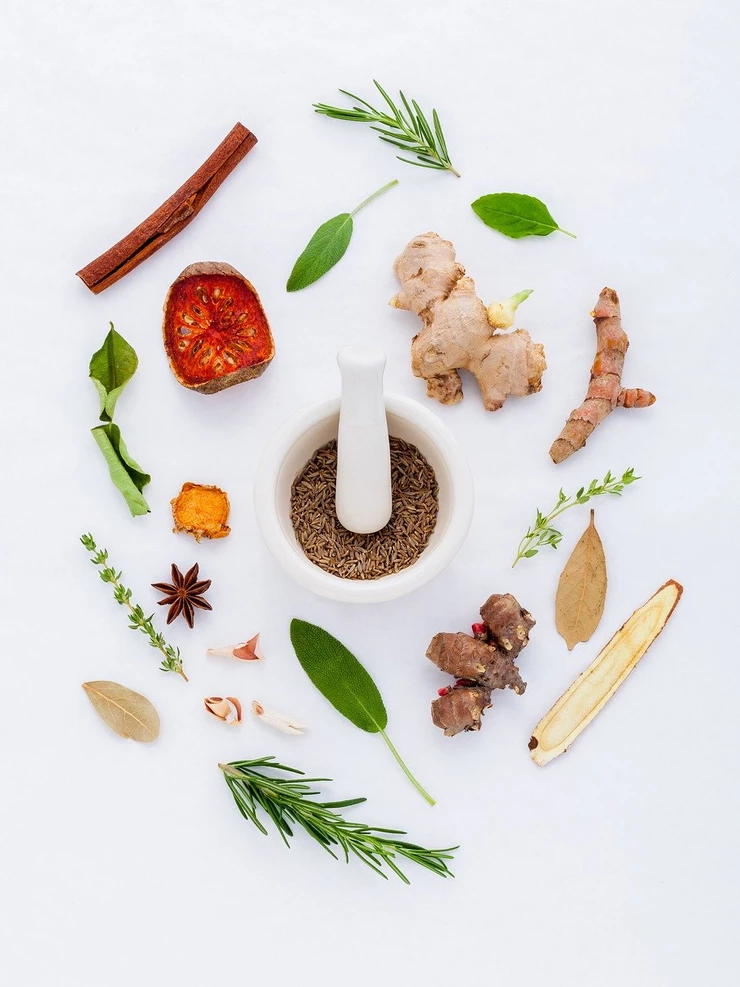 A herb is a plant with roots, leaves, flowers, and seeds that hold medicinal properties. It is beneficial in improving immunity, reducing inflammation, and combating stress, too. There are a variety of herbs available that hold healing power that one can easily incorporate in their lives. Here are the top ten herbs that one should try.
1. Ashwagandha
Ashwagandha, an ayurvedic herb used for over two and a half millennia, is famous for its anti-inflammatory power. According to studies, taking ashwagandha can show a significant reduction in stress and anxiety levels in a person when taken regularly. Ashwagandha is available in the form of supplements that one can take to reduce the signs of anxiety. Apart from stress, it also reduces fatigue, nervous tension, exhaustion, and boosts immunity. One can also consume ashwagandha in the form of tea or as a powder mixed in shakes.
2. Cannabis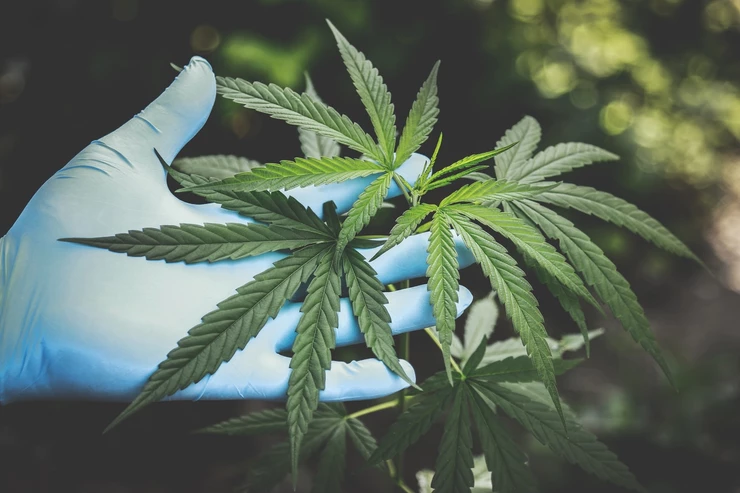 Cannabis or marijuana has gained a lot of popularity due to its therapeutic properties. It has two major chemical compounds CBD and THC. As per studies, cannabis can be effective in combating stress and anxiety. Cannabis, with a high concentration of CBD (the non-psychoactive ingredient), can stimulate the endocannabinoid receptors to help improve mood, behaviors, and emotions in a person. A moderate dose of cannabis is sufficient for getting relief from stress and anxiety. Post legalization of cannabis in some states, manufacturers are promoting several cannabis products like cannabis oil Canada, topicals, tinctures, and edibles. These are excellent ways of consuming cannabis to get the best results against stress and anxiety.
3. Ginger
In the culinary world, one can use ginger as both a herb and a spice. It holds healing properties that can fight anxiety. Ginger contains a compound called Gingerol that is antioxidative and neutralizes the toxic chemicals produced by the body under stress. Studies show that ginger can alter serotonin levels that help manage anxiety. Stress can hurt the cognitive abilities of a person. Another study shows that ginger can protect against the harmful effects of oxidative stress and improve brain function. Digestion is another thing that takes a hit under stress. Ginger is a savior that improves gut health by stimulating bile acid production.
4. Brahmi
This traditional Indian herbal medicine is known for its brain-boosting powers. Brahmi is an ayurvedic herb with potent anti-anxiety properties. Studies show that a single dose of Brahmi helps improve memory and reduces stress and anxiety in healthy adults. It stimulates serotonin production that relaxes the mind and induces calmness. It is also very effective in treating neurodegenerative conditions like dementia. Take this herb as a supplement with milk or mix the powdered form of Brahmi in milk to boost overall cognitive performance.
5. Neem
This traditional herb has seen many uses in the past five millennia for its curative benefits. Neem can treat many illnesses like diabetes, liver problems, heart problems, and indigestion. Scientists experimented to understand the effects of neem on stress. They gave animals with anxiety neem leaf extracts orally. The neem extracts helped in increasing serotonin levels in the brain, which helped in reducing stress in the test animals.
6. Amalaki
This natural herb helps treat many health conditions like joint pain, obesity, diabetes, and diarrhea. Amalaki possesses cooling properties that help enhance sleep, treats digestive issues, and skin problems. It can treat problems related to stress, like high blood pressure and cardiovascular diseases. Studies show that Amalaki can regulate and prevent high blood pressure by decreasing oxidative stress.
7. Peppermint
Peppermint herb has an abundance of therapeutic benefits. Just the smell of this classic herb is intoxicating and relieves headaches. The peppermint oil is a treatment for stomach issues like bloating, indigestion, and bowel irregularity. According to studies, the smell of peppermint can enhance sleep, mood, boost confidence, and reduce stress. A small dose of peppermint can also boost your cognitive skills.
8. Siberian Ginseng
This herb is famous for its remarkable stress-relieving properties. Under stress, a person might feel low in energy and lack mental clarity. Taking Siberian ginseng increases your energy levels and alertness. It influences the adrenal glands to secrete stress-fighting hormones that increase the body's capacity to handle stress. Taking this herb will help increase blood circulation in the body, improve cardiovascular health, and combat chronic fatigue.
9. Tulsi or Holy Basil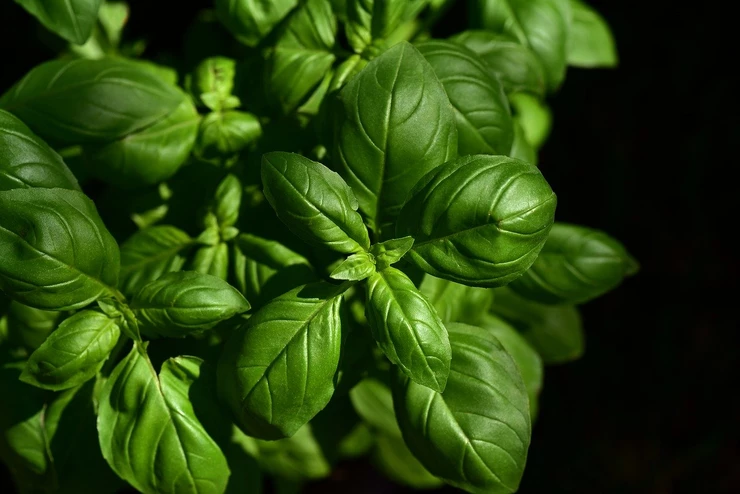 Tulsi or holy basil is the best weapon to boost immunity and fight infections. This powerful antioxidant shields the body by preventing the growth of any infectious microorganisms. A study states that patients suffering from an anxiety disorder showed improvements in their mental conditions after consuming holy basil twice a day. Another evidence shows that tulsi can protect the human body from physical, emotional, and chemical stressors. Apart from this, tulsi can also regulate blood sugar levels and heart health by alleviating anxiety levels. One can consume this healing herb by adding it to their tea, meals, or taking it in capsule form to enhance longevity.
10. Oregano
People use this flavorful herb widely in cooking and to treat health issues. It is rich in antioxidants that protect the body from stress and harmful toxins. Studies state that oregano has components like thymol that help reduce anxiety. Use it with a carrier oil and rub it into the temples for calming effects.
Conclusion:
The above are the top ten stress healing herbs. These herbs can help in maintaining a healthy state of mind. One of the easiest ways to consume these herbs is by including them in your diet. Although certain over-the-counter medications can instantly ease the stress, they do come with some side effects. Switching to natural healing methods helps relieve stress with no side effects. Apart from these herbs, make efforts to maintain a balance between work and personal life, take out time to exercise, do something that you are passionate about, and take adequate sleep to fight stress.
By submitting this form you agree to be contacted via phone/text/email.
By submitting this form you agree to be contacted via phone/text/email.