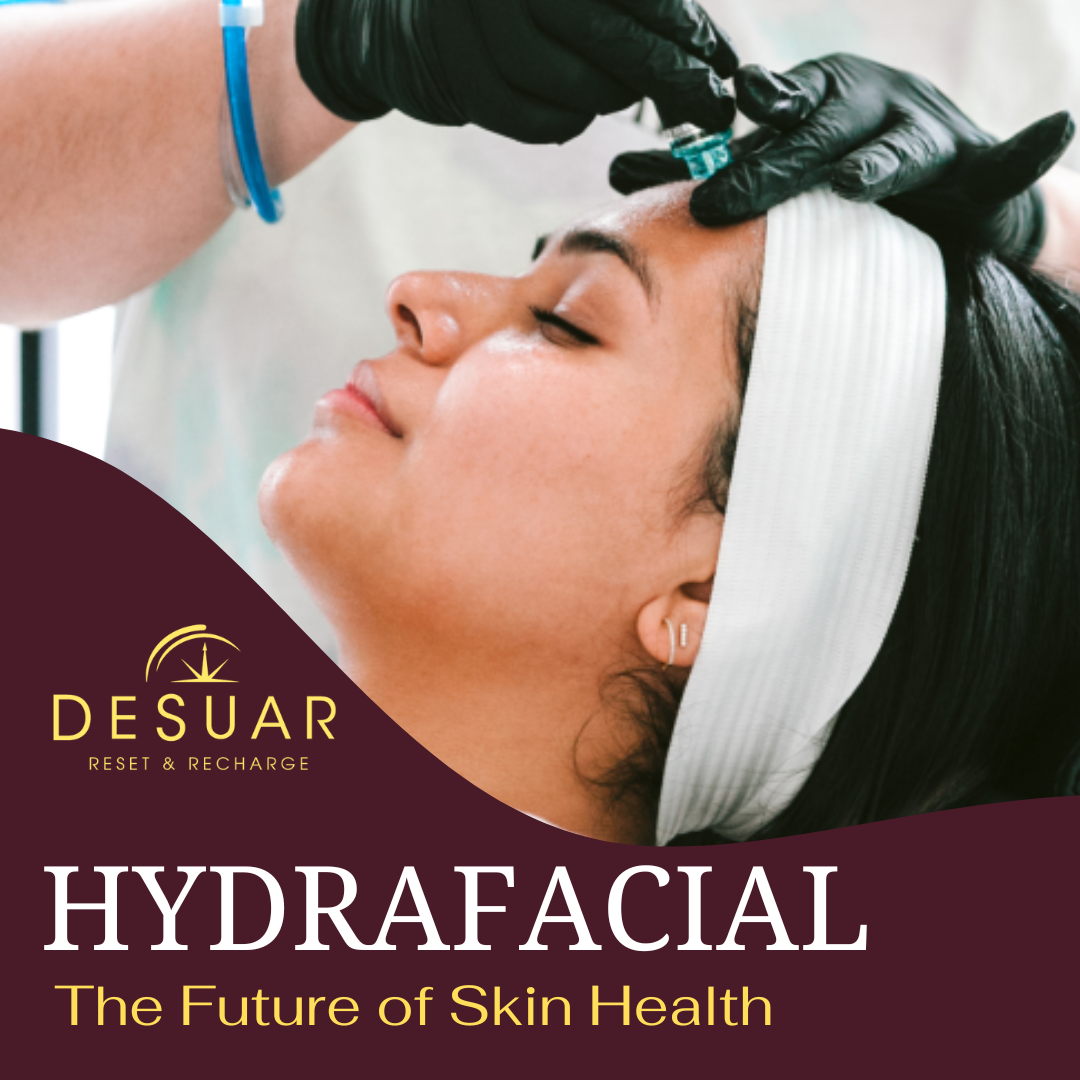 Do you want to achieve the best skin of your life?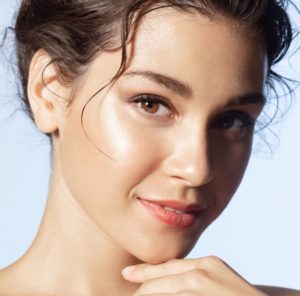 Photo courtesy of hydrafacial.com
Is your skin dull and lackluster or bright and glowing?
Are you plagued by blackheads, blocked pores, acne, or dry skin?
How visible are your pores? Are they filled with dirt and debris?
No need to book separate facials for this — one HydraFacial should do the trick! Hailed as a "one-stop shop" for rejuvenating your skin, this non-invasive treatment has skyrocketed in popularity in recent years.
According to hundreds of Skin Health experts, hydration is the single most important factor in healthy skin. Dryness, scaly skin, flakes or peeling, and even tight-feeling skin can indicate a lack of hydration.
Known for its three-step process, the HydraFacial works to deep-clean, exfoliate and hydrate your skin. This professional procedure may help treat a variety of skin conditions, such as:
Oily, acne-prone skin
Dry skin
Uneven skin tone
Fine lines and wrinkles
Hyperpigmentation
Sun damage
Age spots
Blackheads
Enlarged and clogged pores
Due to the deep exfoliation that cleans your pores, removes debris, and allows better penetration of face serums tailored to your skin type, the HydraFacial is said to help improve overall skin texture, tone, and appearance.
It is a patented skin treatment available in DESUAR Spa. It's also called "hydradermabrasion" because it involves microdermabrasion-like exfoliation paired with hydrating serums.
This technology relies on a suction-based device to cleanse and remove dirt and debris from your pores. This same device refills your pores with hydrating peptides and antioxidants, leaving you with an instant glow. Post-treatment, you can actually see all the gunk that's been flushed from your pores – something many clients enjoy.
Hydrafacial just got even better with  Syndeo.
Look no further! Here at Desuar Spa, we're introducing the newest Hydrafacial technology called Hydrafacial Syndeo.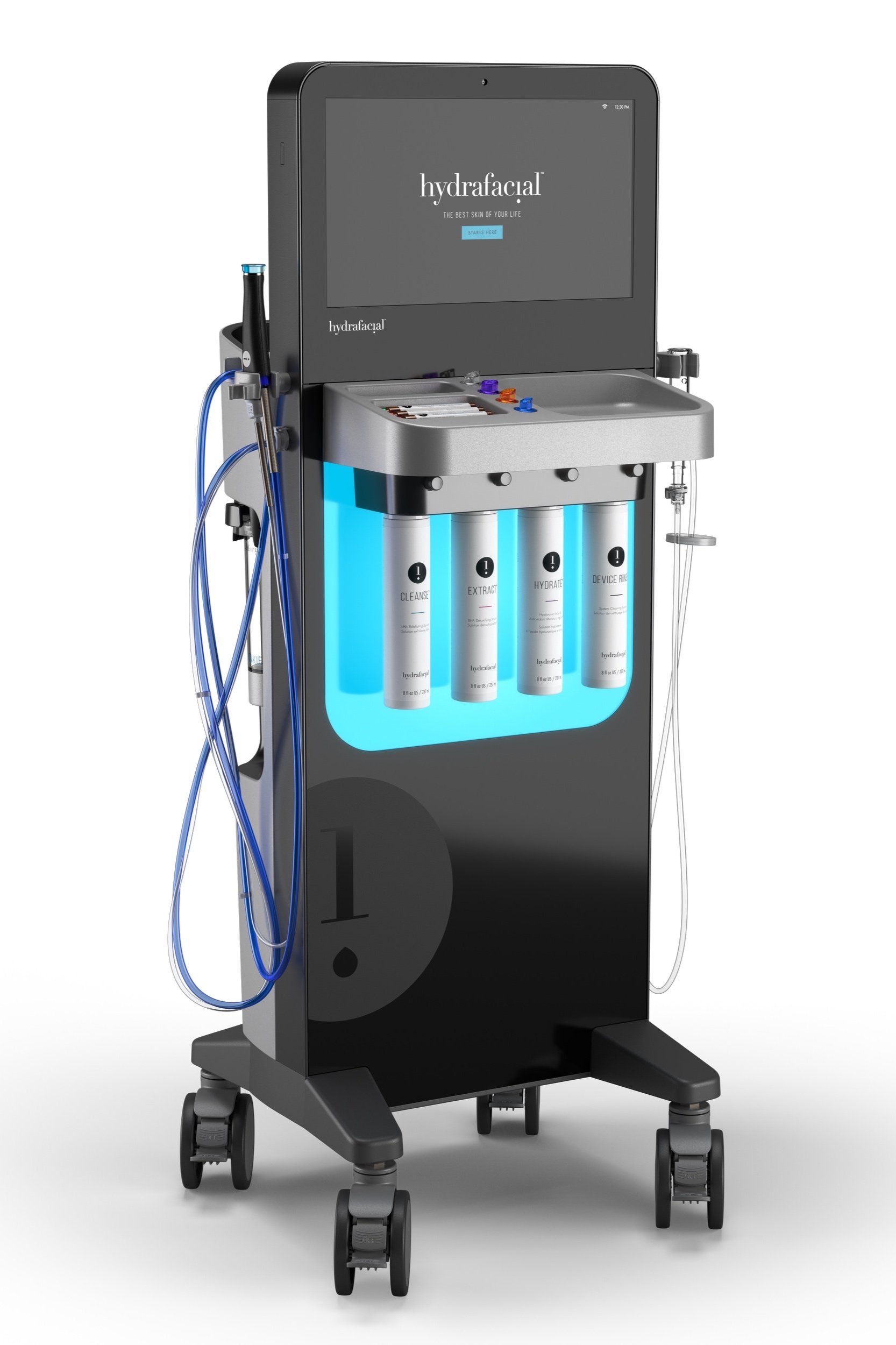 HydraFacial Syndeo, is a  revolutionary new digitally connected device created by Beauty health, a global category-creator in beauty health leading the charge with its flagship brand HydraFacial™  to meaningfully enhance the consumer and provider experience.
Hydrafacial is a viral facial treatment taking the spa and beauty industry by storm around the world. The Hydrafacial Syndeo machine is the latest version of an already tried and true favorite for those who love a facial or spa visit. 
Hydrafacial steem is a machine that provides multiple skin treatments using patented technology called Vortex-Fusion. The full Hydrafacial treatment is 3 steps and takes about 30 minutes from start to finish. The facial steps go as follows: 
1.Cleanse + Peel – During this step, the machine exfoliates your skin with each stroke of the wand on your skin. 
2.Extract + Hydrate – This step is where your dead skin, dirt and impurities are suctioned away (painlessly) and your skin is infused with much-needed hydration. 
3.Fuse + Protect – The last step of the Hydrafacial infuses you skin with a serum of your choice and peptides to keep your skin healthy from the inside out. 
This best thing about HydraFacials is its zero downtime! You can apply makeup and go about your day immediately following treatment.
It treats skin of any kind including sensitive skin types and those with mature skin or acne. The treatment helps with blackhead removal, acne recovery and prevention, anti-aging, hydration, improves texture, and many more benefits. 
After this quick but powerful HydraFacial, you will leave the spa with glowy skin that is sure to get compliments. You may notice smoother, more radiant skin, possibly with a more even skin tone. The results are said to be noticeable immediately, without any visible signs of irritation.
Photo courtesy of Google
IS HYDRAFACIAL RIGHT FOR YOU?
HydraFacial can be performed on most skin types, including very sensitive complexions. But, those with active rashes, sunburns, or rosacea should abstain from HydraFacials, which can cause further damage or flare ups.
Check for our spa location near you at DESUAR Spa
Treat mild to moderate acne. Calm existing breakouts.
Treat wrinkles on your entire face.
Maintain skin's youthful appearance with Hydrafacial Syndeo now!