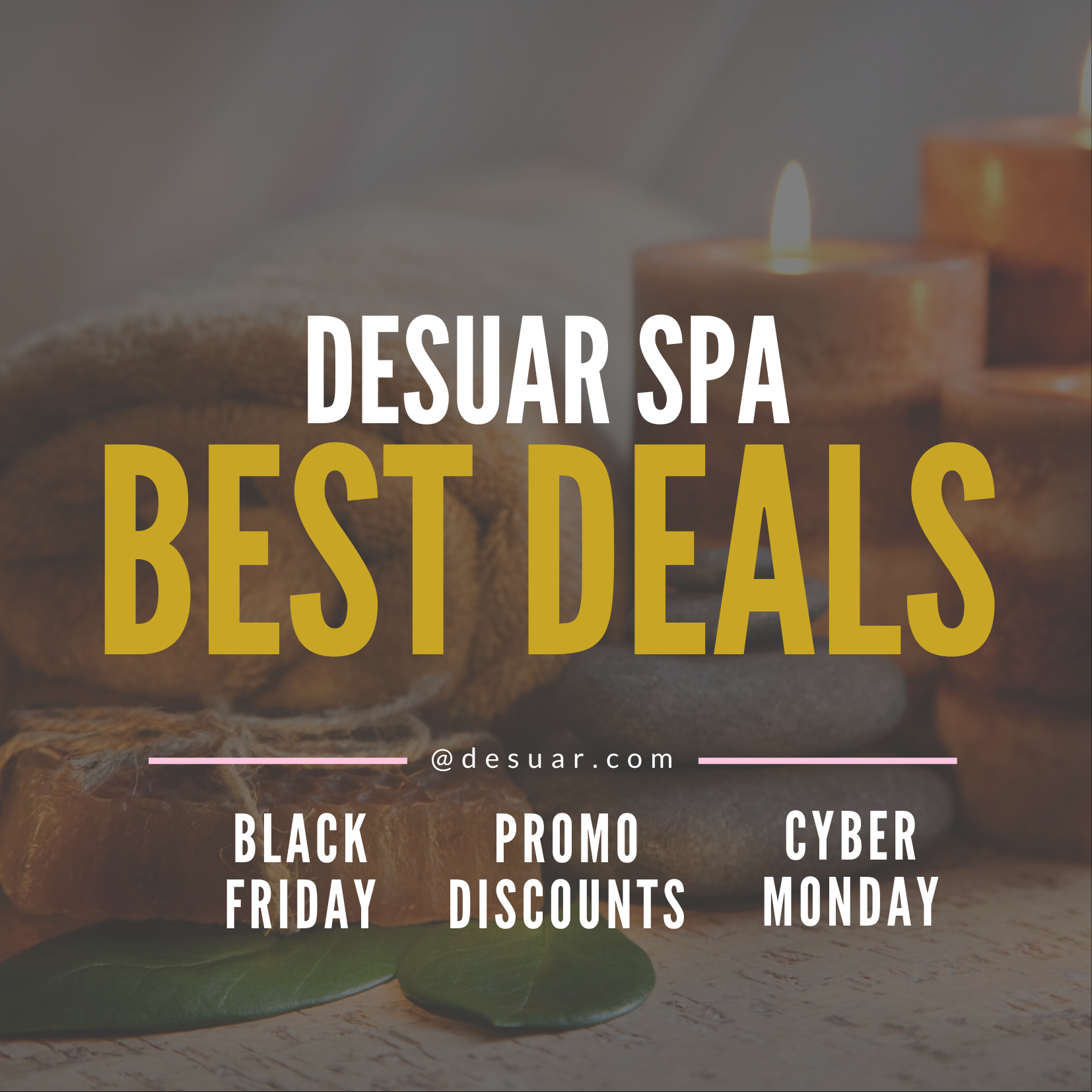 BLACK FRIDAY DEALS
Shopping Holidays are coming. Bringing you here are the latest deals and big discounts at DESUAR Spa!
Save up to $675  if you avail of this promo.
Endosphères therapy is effective on the whole body and allows you to target specific areas of your body if you wish to see improvement. This treatment addresses everything from muscle toning, to the reduction of cellulite, and rejuvenation.
Book now to avail yourself of treatment at a special discounted price.
Benefits of Endosphere Therapy
Tones and Shapes Muscles
Effectively Reduces Cellulite
Relieves minor muscle aches and pain
A non-surgical technique that combats the appearance of cellulite
Improves and reactivates local blood circulation
Activates lymphatic system and enhances lymphatic drainage
Aides in muscle recovery post-workout
Improves tone and texture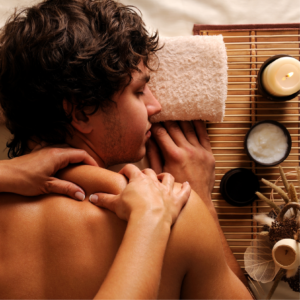 Massages are not just for pampering. They are an important addition to everybody's wellness program. Studies have shown that massage is an effective way to reduce stress, pain, and muscle tension. Research has also found massage can help treat many sports injuries and soft tissue strains along with joint pain and so much more. DESUAR Spa's Swedish Massage is the classic and most popular massage. Virtually melts away stress, relieves tension spots, and increases circulation. Take advantage of our special offer and book a spa for you and/or your loved one and avail o this promo. 
A deeper more intense massage. This technique is use on concentrated areas. It uses slow, deep-guided strokes and firm pressure designed to relieve severe tension and reach below the superficial muscles. Can address specific needs of an athlete or enhance performance, it can also help promote healing after an injury.​ From its $125 regular price down to $85! Indeed, a great deal!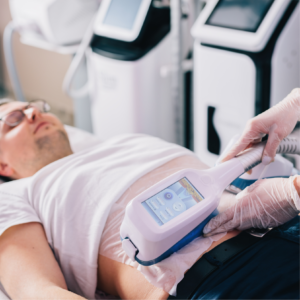 CoolRestore is one of the latest, most advanced, and unique Cryo Systems on the market. It performs an advanced treatment that involves exposing the targeted area to cool temperatures, which shocks the adipocytes and leads to a sped-up, and more effective, adipocyte elimination process. Studies have shown that exposing the skin to freezing temperatures accelerates cell apoptosis, a natural and controlled cell death. Cells will gradually be eliminated within months after the treatment and removed through the lymphatic system.
Grab this special offer for only $100 instead of $200! Great Savings!
Microcurrent technology is one of the hottest things in the anti-aging industry. Take your skin and facial muscles on a journey toward perfection and beauty with this treatment to achieve improved facial contour, skin tightening, muscle firmness & lifting, skin tone, and wrinkle reduction in minutes. The results of this facial are so dramatic, that this treatment is also known as a "non-surgical face lift" a safe alternative to Botox and other injectables. Our bodies produce a natural, low-current necessary to keep facial muscles toned and generate collagen and elastin.  As we age, this current begins to weaken, leading to sagging skin, loss of contour, and wrinkles. Microcurrent mimics our bodies' natural current and can recharge our cells, resulting in a firm, toned and youthful appearance you can visibly see immediately after treatment.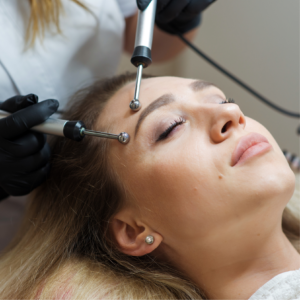 No other aesthetic service comes close to these proven results.
Recommended 10 treatments for long-lasting results. Buy at ​$175 instead of $350. Book now and get this at 50% off this Black Friday!
Helps result and tolerance of microdermabrasion treatments
This lightening facial illuminates clarifies skin tone and reduces hyperpigmentation and dark spots. This is achieved using advanced professional products that combine dark spot correction with affirmative action on wrinkles and skin luminosity.
Skin is cleansed, and exfoliated, then a peel with microdermabrasion and a comfort shield mask is used to complete your treatment. Grab this deal to get real savings!
CYBER MONDAY DEALS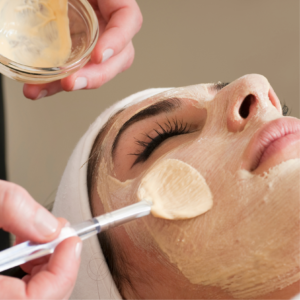 From its regular price of $415, down to $300!! Get your Facial, scrub, and Wrap on! Water-Less Service The ultimate in a sea-based therapist. Three treatments rolled into one heavenly ocean treatment. Begin with a Crystallized Seawater Scrub. Next, envelop your mind and body with our Phytomer sea mineral anti-aging, firming, and detoxifying body wrap. Skin toning extracts are absorbed as you receive a soothing massage to aid the firming elixir to immediately penetrate, hydrate, tighten, and stimulate the skin. To finish, our Anti-Aging XMF Facial erases years from your face, revealing a healthy, glowing complexion. This combination of therapies is the ultimate indulgence and results will be evident.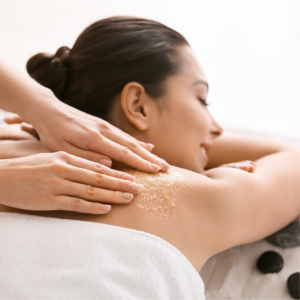 One blissful treatment with all the marine benefits at $250! This treatment starts with a Satin Shimmer Scrub to assist the body in removing dead dry skin cells, which creates a smooth, glowing appearance, following an anti-stress muscle relaxing, & tension calming Swedish massage. For a perfect ending note, a classic Sea Scape facial treatment combines all of the skin's specific solutions of a European facial and much more. Highly concentrated marine products will be used, selected especially for your skin type, to target the improvement of the skin's functions, and produce exceptional results. No matter the skin type, an awakened complexion with a dewy, radiance is the powerful result.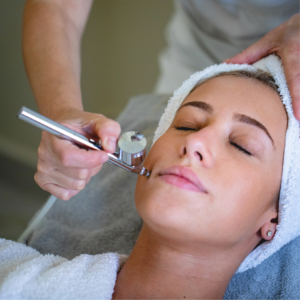 Get this lightening facial at $85! It illuminates, clarifies skin tone, and reduces hyperpigmentation and dark spots. This is achieved by using advanced professional products formulated to combine dark spot correction with affirmative action on wrinkles and skin luminosity.
Skin is cleansed, and exfoliated, then a peel with microdermabrasion and a comfort shield mask is used to complete your treatment.​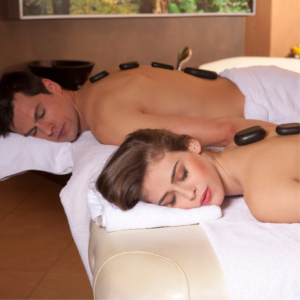 Relax together and create new memories. This relaxing massage will melt away stress and reduce muscle tension. Enjoy a complimentary glass of wine or sparkling wine after your session for $285!
Check out DESUAR Spa to get the latest promos and avail of the discounts!!