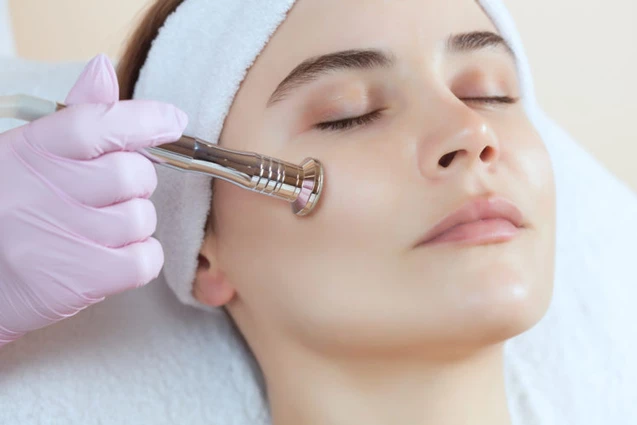 Benefits of Microdermabrasion
As you grow older, you may develop undesired features such as; unhealthy-looking skin, wrinkles, dark spots, and a tired-looking appearance. If you are experiencing these issues, you might consider undergoing a microdermabrasion treatment.
Dr. Michael Gold, a board-certified dermatologist, along with other skin specialists and experts in facial rejuvenation highly recommends the microdermabrasion procedure. According to them, this method will allow you to look younger and look better. It will refresh your aging and dull skin in a safe and effective manner.
Though there are numerous treatment options out there that you can incorporate into your skincare regimen, a powerful tool will be more effective in rejuvenating the skin and making it as smooth as possible. This is why microdermabrasion would be the most fitting option. The microdermabrasion treatment can be found at DESUAR Spa for only $140 per session.
It cannot be denied that there will be poking and prodding involved in the procedure, but the results and benefits from the treatment will all be worth it in the end.
Dr. Arielle Nagler, a dermatologist at Ronald O. Perelman Department of Dermatology at New York University Langone Medical Center, defined microdermabrasion treatment as a slightly invasive procedure that uses minimally abrasive equipment to gently exfoliate the skin to remove dead skin cells on the surface. It is a type of mechanical exfoliation tool that vacuums dead skin cells and impurities. Its definition can be easily derived from the term itself as micro means small, derm means the dermis of the skin, and abrasion is to scrape away. Thus, this technique involves microscopic abrasions to remove the top layer of the skin.
Before going through this procedure, it is important that you understand what the treatment is all about and how does it work. Firstly, the microdermabrasion treatment uses a slightly abrasive device that scrubs your skin with very fine crystals, and little by little buffs the damaged layer of your skin. The equipment also destroys the crystals and the dead skin cells that have accumulated in your skin. Microdermabrasion slowly removes the dull top layer of your skin so that the fresh, younger-looking skin beneath will be revealed. The crystals are then gently wiped off the skin using a brush or warm towel. This procedure is very beneficial as it allows the new skin layer underneath to grow, ignites and stimulates the production of collagen, and brings back the smoothness, softness, and firmness of your skin. With that, you will have an overall visible rejuvenated and fresh appearance.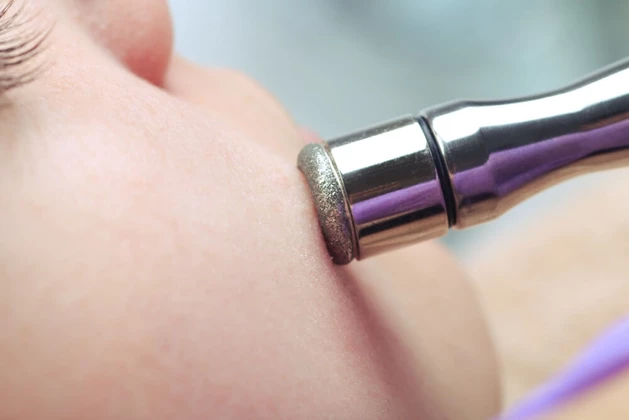 Here are the numerous benefits of the microdermabrasion treatment in detail:
Microdermabrasion solves a wide range of cosmetic issues. This treatment is very effective for people of all ages. It also addresses a variety of skin problems such as wrinkles, fine facial lines, sun damage, skin discoloration, superficial scarring which may be caused by acne, age or sun spots, stretch marks, blackheads, enlarged pores, and many more. It works by exfoliating your skin and removing the top layer that is dull, lifeless, and flaking. More importantly, it allows an increase in collagen production to improve your skin health and appearance. Also, as the skin is sloughed off, you will be able to observe amazing changes in the texture, tone, and color of your skin after just a single session. Aside from those mentioned, the microdermabrasion also offers benefits such as fresher-looking skin, brighter skin tone, better skin color, faded scars, firmer and tighter skin, cleaner-looking skin, and a more radiant complexion.
The microdermabrasion also provides benefits of limited downtime and risk despite the fact that it can help brighten your skin temporarily, improve dark spots, and fine lines. It is important to remember that the results from a microdermabrasion treatment are very subtle and often need multiple or supplement treatments. Dr. Nagler added that individuals who are acne-prone could also undergo microdermabrasion because kind of treatment suits all skin types. Microdermabrasion could also be combined with peels and medical extractions to get the full results. After the treatment, you can also use retinoids on your skin.
Though results may vary due to various contributory factors such as the severity of the skin problem, the scope of the condition, and the number of times the treatment was undergone, results are expected to last up to at least one year. Also, you will already be able to notice a change in your appearance in just a few days from the day of your treatment. You will be able to immediately see how bright and more radiant your appearance is. Longer-lasting results and benefits can be enjoyed after five to ten treatments.
Microdermabrasion is more safe and effective compared to ordinary dermabrasion since it does not cause any color change or scarring. Despite this, it is important that you consult with a professional who has experience in doing the procedure before going through microdermabrasion. Make sure to avail of the microdermabrasion consultation before taking the procedure. Your goals, the benefits and risks of the procedure including the kind of anesthesia to be used will be discussed. Instructions regarding what to do before and after treatment will be given. Photos will also be taken before and after the procedure to compare the results.
In terms of scheduling the frequency of the microdermabrasion treatment, you are usually advised to start your plan with two sessions per month for the first two to three months which will be followed by tough-up treatments every one to two months to sustain and extend the wanted results. You will be able to see the results improving every time after each treatment, this will make you enjoy a fresher skin and a more youthful appearance.
By submitting this form you agree to be contacted via phone/text/email.
By submitting this form you agree to be contacted via phone/text/email.