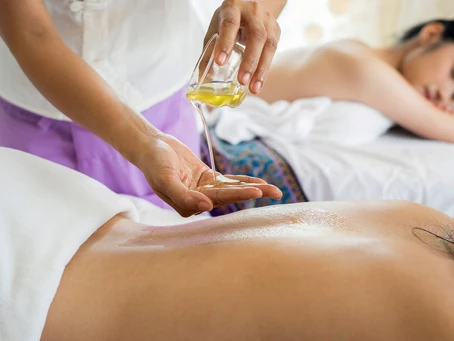 Come to DESUAR Spa for One of the Most Popular Massages in Hollywood
At DESUAR Spa we have a wide variety of massage types to choose from. You may not have even heard of the one that has been gaining recent popularity among celebrity A-listers. The Hollywood Reporter recently released an article sharing that some of the most beautiful and famous names in the entertainment industry are huge fans of the Slimming Brazilian massage, also known as Lymphatic Drainage. You may recognize some of the names of these individuals; Kendall Jenner, Selena Gomez, and Haley Beiber along with Victoria's Secret supermodels Alessandra Ambrosio, Camila Coelho, and Cintia Dickerall swear by this treatment and believe it to be one of the most effective ways to slim and tone while providing immediate results.
Lymphatic Drainage is different from other massages in that it focuses on gentle manipulation and light strokes which help to stimulate and regulate the immune and parasympathetic nervous systems while also having a positive effect on lymph flow. By clearing blockages and eliminating toxins, this therapy helps transport nutrients to the cells and increases metabolic function and circulation. This treatment can also be beneficial for digestion and helps to keep the lymphatic system from becoming overloaded, aiding in your overall health and wellness. So give us a call and book today and we'll have you feeling like your best self!
#DESUARSpa #MassageTherapy #DTLA #SkinCare #dayspa
By submitting this form you agree to be contacted via phone/text/email.
By submitting this form you agree to be contacted via phone/text/email.