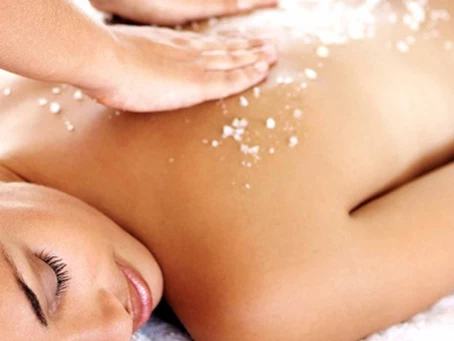 The Many Benefits of Skin Exfoliation
When it comes to our skin, which is the biggest organ in our body, one of the most important yet overlooked parts of maintaining great skin is exfoliation. Exfoliation, along with its many benefits, are a crucial part of anyone's skin routine and contrary to popular belief, it is also great for the whole body and not just the face.
Exfoliation is also able to increase blood circulation aside from many other skin problems allowing you to achieve healthy and glowing skin. Exfoliating your skin twice a week leads to very enviable results. Here are some of the benefits of skin exfoliation.
People with blemished skin benefits the most from exfoliation because it aides in preventing break out because it strips the skin of bacteria and it also lightens post breakout red and dark marks. Exfoliation removes damaged cells and it encourages new healthy skin tissue to grow leaving you with healthy, glowing, and young-looking.
Clogged pores often lead to acne and other skin problems. Exfoliating the skin will help unclog these pores that later on reveal brighter looking skin.
As suggested, it is not just for the face but for the whole body. At DESUAR Spa we make sure we provide you with exfoliation that is not just for the face but for the entire body. It removes the dead skin and allows hair to break through the skin providing you smoother skin.
Skin Exfoliation Improves General Health and Well Being
Popular exfoliation benefits include increasing the blood circulation and lymphatic system which encourages new skin cells, break down fatty tissues, and breaks down and drains toxins from the skin.
In a way skin exfoliation takes away the "bad" and "dead" part of your skin and allows it to absorb moisture easily. This is also true for sun tanning and fake tanning. Exfoliation prior to this will give you the perfect tan that you have always wanted.
By submitting this form you agree to be contacted via phone/text/email.
By submitting this form you agree to be contacted via phone/text/email.