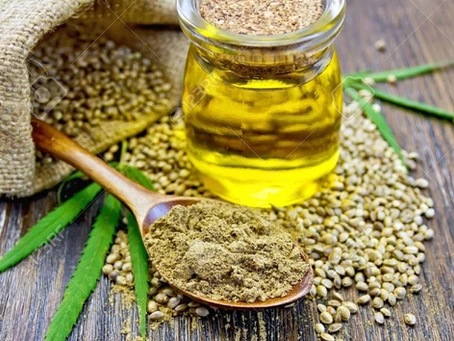 The Benefits of a CBD Massage
Cannabis is a plant that is often misunderstood. There are many components in a cannabis plant and one of them is cannabidiol (CBD). To understand the many effects of CBD, you have to understand its difference from THC. THC is known to get people "high" and alter their state of mind, however CBD is not psychoactive and has many medical benefits.
Non-toxic and medically beneficial, CBD boasts of positive side effects such as having anti-inflammatory, antioxidant, anti-anxiety, and analgesic properties. Because of the many positive benefits, CBD oil is gaining popularity in the health care industry and can also be beneficial during massages. Infusing massages with CBD oil has been shown to reduce inflammation, relieve and ease pain, and most importantly, destress.
DESUAR Spa recently introduced CBD Oil Infused Massages and it has been a hit with our clients because of its many benefits:
Anti-Inflammatory Properties
CBD oils are known to infuse your body with relaxation that will help soothe sore joints, gives you a boost of energy, and allows your muscles to relax. CBD oil's healing benefits are further amplified by DESUAR'S massages which are meant to relax you in the best way possible. CBD's relaxing properties are more than enough to make you feel rejuvenated. CBD oils' healing sensations penetrate beneath the skin therefore helping areas that are hard to reach such as sore joints.
Alleviates Stress and Anxiety
Stress and anxiety is something that everyone experiences and is the number one reason why people come in for a massage at DESUAR Spa. CBD oil infused massages are the number one go to when it comes to decreasing stress and allowing clients to relax. A great massage with CBD oil is a great way to relax and unwind.
It Increases Sensory Stimulation.
CBD massages create a more relaxing massage because it infuses your body and senses allowing all your joints and muscles to be stimulated. Most of you might forget that the skin is the largest organ in the body and needs to be given attention to as well.
Clients who love CBD oil infused massages say they feel more alert and alive as if their body is being brought back to life. CBD oil also allows old skin cells to fall away and doesn't cling or clog pores which improves your overall skin tone and make you feel refreshed.
It Eliminates Chronic Pain.
CBD is known to eliminate pain without the side effects of THC. Known to help in the body's inflammation, CBD massages are also popular for clients with a stiff back or arthritic hands and feet. CBD Massages help loosen muscle and proven to lower blood pressure, provide stress relief and rehabilitate muscles especially those inflicted with various injuries, and wear and tear.
#CannabisOil #CBDOil #CannabisMassage #DTLADaySpa #massage #massagenearme #spanearme #DTLA #spa #BenefitsofCannabis #dayspa #CBDInfusedMassage
By submitting this form you agree to be contacted via phone/text/email.
By submitting this form you agree to be contacted via phone/text/email.