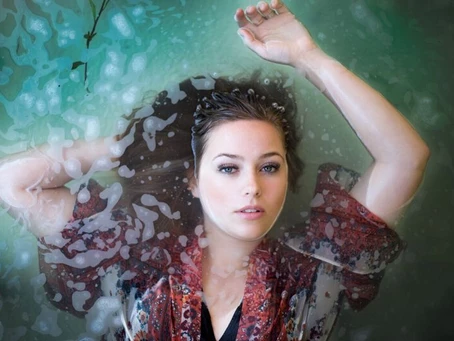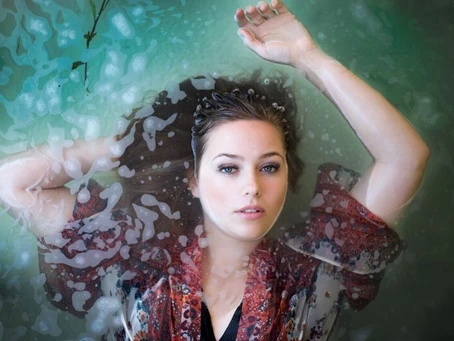 Who doesn't want to walk into a room and feel confident that your skin is flawless and ready for the perfect quick selfie moment?
We know it can be difficult maintaining a flawless face; especially during the summer, when temperatures are rising, we're enjoying the outdoors, and constantly on the go. And in a major city like Los Angeles with impurities in the air (hello smog), it can be hard to avoid skin irritation.
There are a few ways to keep your face and skin looking and feeling great as we close out the summer. And keeping your skin free from breakouts starts with commitment. Here are a few key factors to keep in mind:
1. Knowing your skin type is very important.
Do you have normal, sensitive (reactive), dry, oily, or combination (oily & dry) skin? For some skin types, exfoliating more often is beneficial, for others it isn't. For some skin types using an alcohol based cleanser can be harming, others a soft cleanser with alcohol as an ingredient is necessary.
2. What works for your face?
A major key to maintaining a fresh look is finding and creating a daily routine for mornings and nights. Different skin types require specific attention and certain products. Staying consistent with the products you use and how often you treat your skin will do nothing but create the best results.
It's no secret cleansing, exfoliating, toning, moisturizing, and a weekly mask are the ingredients for a face that'll have people questioning if you're wearing makeup. If you're looking for that youthful look, both exfoliating and moisturizing assist with anti-aging. Exfoliating is proved to improve overall skin texture assisting with the skin turnover while removing the dead skin from the top layer of the epidermis which gives you that healthy glowing skin effect, while a mask can assist with cleaning pores deep down and extracting impurities, it can also help hydrate skin, remove excess oils and improve the appearance of your pores. If you have large facial pores, using a weekly mask is great for making those open pores smaller to prevent breakouts. Using a toner will assist with the removal of oil and traces of dirt from the pores and skin. "Toners are most helpful and necessary for people with oily or acne-prone skin, or for people who want extra cleansing after wearing makeup or other heavy skin products. It will restore your ph balance, shrink the pores, it adds a layer of protection and most it moisturizes and refreshes the skin.
After a good cleanse and exfoliation, moisturize! Moisturizing is a vital step that often gets skipped during at home facial routines. No matter you skin type, all skin needs moisture. Your face will thank you later! Aside from not allowing those crow's feet to set in so quickly, moisturizing helps your skin look fresh and vibrant. If you suffer from blemishes, moisturizing also helps prevent your skin from becoming more irritated from dryness. 
Here are a few extra tips to ensure your skin stays beautiful and healthy: 
Choose the right makeup and remember to take it off at night!

Use sunscreen. Your skin can be burned in as little as 15 minutes of being exposed to the sun.

Maintain a healthy diet and drink plenty of water daily. Adding lemon to your water is not only good for detoxifying your body, but is especially great for your skin.

Wash your hair, makeup utensils, and pillow cases often to avoid breakouts and irritation.

If your budget permits, treat yourself to a monthly facial!
We're all about closing out the summer with a bang and this month DESUAR Spa Los Angeles, has an amazing deal for you (and a friend) to keep your face vibrant, radiant and clear. 
Now through August 31st purchase our "Friends In The City Facial" for $99 and receive a second treatment for a friend for 50% off. This 50 min. detoxifying and anti-pollution facial is perfect for hydrating and remineralizing at the same time, protecting your face from the harsh city life. 
Book your treatment today and close out the summer feeling refreshed and rejuvenated!
By submitting this form you agree to be contacted via phone/text/email.
By submitting this form you agree to be contacted via phone/text/email.