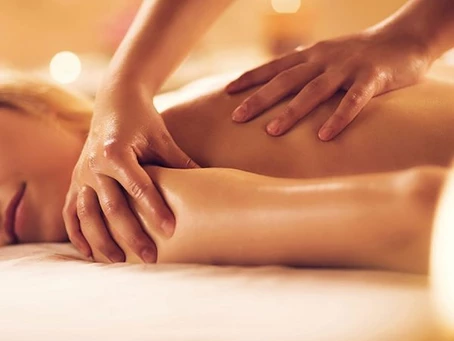 Check out Our Amazing April Promotions at DESUAR Spa
It's springtime and that means DESUAR Spa has exciting offers lined up for all its loyal clients. It's the season to get the ultimate form of relaxation and luxurious treatments on the go and that's exactly what this Spa in downtown Los Angeles has in store for customers. Give your health, skin and body a complete transformation with our exclusive range of massages and facials this April. With zero compromise on quality of service and products being used, we're offering clients the best deals around all of Los Angeles today.
Amazing rates available on our ever so popular Swedish massage
At DESUAR Spa, we believe in treating our customers as one of our own. The ultimate form of care and dedication is given to all of our clients and this April, you can avail luxury in its finest form with our 50 Minute Swedish massage at an amazing rate of only $70.
It's a bargain surely worth availing as you let your senses unwind and relax to the best type of bodywork performed by our skilled and professional team of masseuse.
At DESUAR Spa, our primary goal is to give clients a rejuvenating experience that is second to none. It is an experience that works to calm and relax their entire body. Our teams of professionals have been trained to give your mind, body and soul a captivating sensation with effective rubbing of the muscles using long gliding strokes.
This not only works to increase your body's level of oxygen in the bloodstream, but also manages to detoxify the body of harmful substances. The end result is enhanced circulation with improved flexibility and tension release.
Relax!
By submitting this form you agree to be contacted via phone/text/email.
By submitting this form you agree to be contacted via phone/text/email.